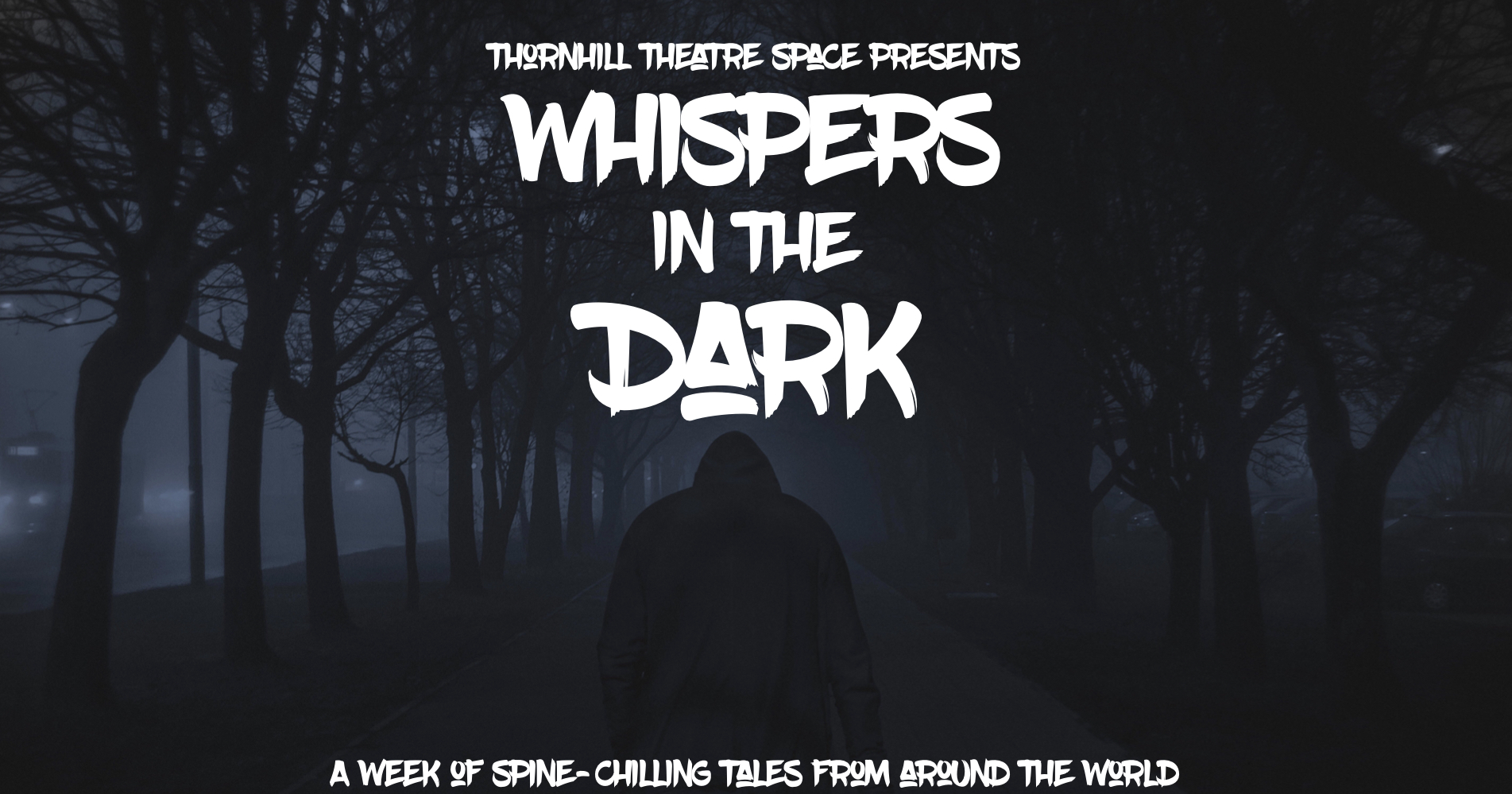 Pop Up Theatre presents a virtual theatre experience this Halloween, with an original play, 'The Forgotten Man', written and directed by Scott McQuaid as part of Thornhill Theatre Space's "Whisper in the Dark" week long Halloween Event
The dark thriller is hosted by Luqman Shuaib, who introduces the story of an attorney, Mr. Darling, played by Bryan Tiang, arriving at a secluded manor house, to conclude business of a will left to The Widow, played by Alexandria Tan.
Upon arriving at the estate, Mr. Darling is greeted by the acting butler, The Thin Man, played by Damien Zachary, and soon discovers that all is not what it seems.
"The Forgotten Man" will be presented on October 31st 8pm GMT+8 on Thornhill Theatre Space Facebook Page
(https://www.facebook.com/ThornhillTheatreSpace)
This is a free event, but donations to the artists are greatly appreciated. You will find a link to donate attached to the Facebook stream.
"Whispers in the Dark" is a week of twisted tales from around the world. During the week leading up to Halloween, head on over to the Thornhill Theatre Space Facebook page and check out a different petrifying performance ever day! Kicking off October 25th, "Whispers in the Dark" will run until October 31st.
Thornhill Theatre Space is a digital, social media theatre space that is dedicated to being a space to showcase events from theatre companies all over the globe and give them a global audience. TTS started as a direct effect of the COVID-19 pandemic with a series titled "Couch Readings" which was live stream table readings of new plays and has been growing ever since.