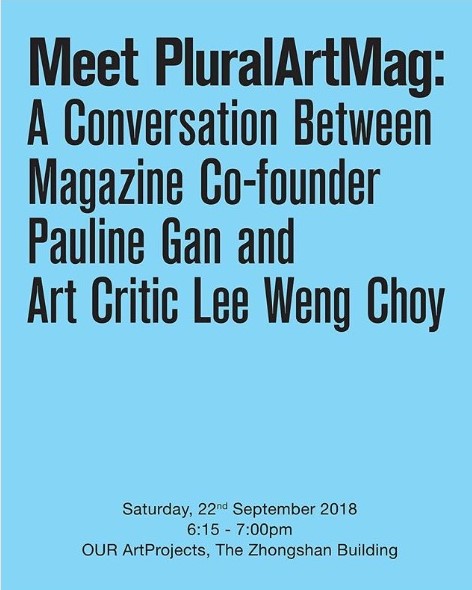 Plural Art Mag – A Conversation Between Pauline Gan and Lee Weng Choy.
In conjunction with the exhibition 'The Artists' Workstations', we are hosting a talk on Plural Art Mag with its cofounder Pauline Gan and art critic Lee Weng Choy.
.
DATE / Saturday, 22nd September 2018
TIME / 6:15 – 7:00pm
VENUE / OUR ArtProjects @ The Zhongshan Building
.
The speakers will talk about the magazine's history, its current form and its different sections.
Then, the talk will describe the Plural community, who the writers are and the larger community, which includes its readers, and followers on social media.
The talk will also cover the project "Regarding the Reader", which aims to be a project about readers of art writing.
Event Dates
Venue
Website