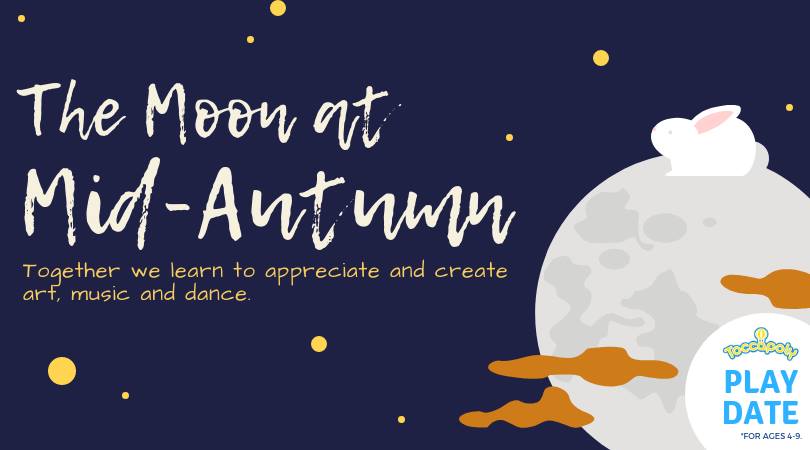 Playdate: The Moon at Mid Autumn
What stories can you tell about the moon?
Do you know about the jade rabbit,
or the princess in the moon palace?
Soon it will be round and pale at mid-autumn,
soon you can look up into the moon
and see if you can see their shadows, floating
across the surface of the moon!
Join us for an exploration of shadow and light: then open up your minds to imagine what living on the moon palace is like! Watch and listen to the story of the princess in the moon, and then tell her story in a new way. This Toccapoly Playdate features shadow play, drama games and collaborative story-telling.
Date: 22 September 2018
Time: 3:00pm – 5:00pm
Fee: RM60/child
Venue: Space. Toccata (PJ SS2)
For more registration/enquiry, please drop us a message or Whatsapp 017-2070466.
Event Dates
Venue
Website