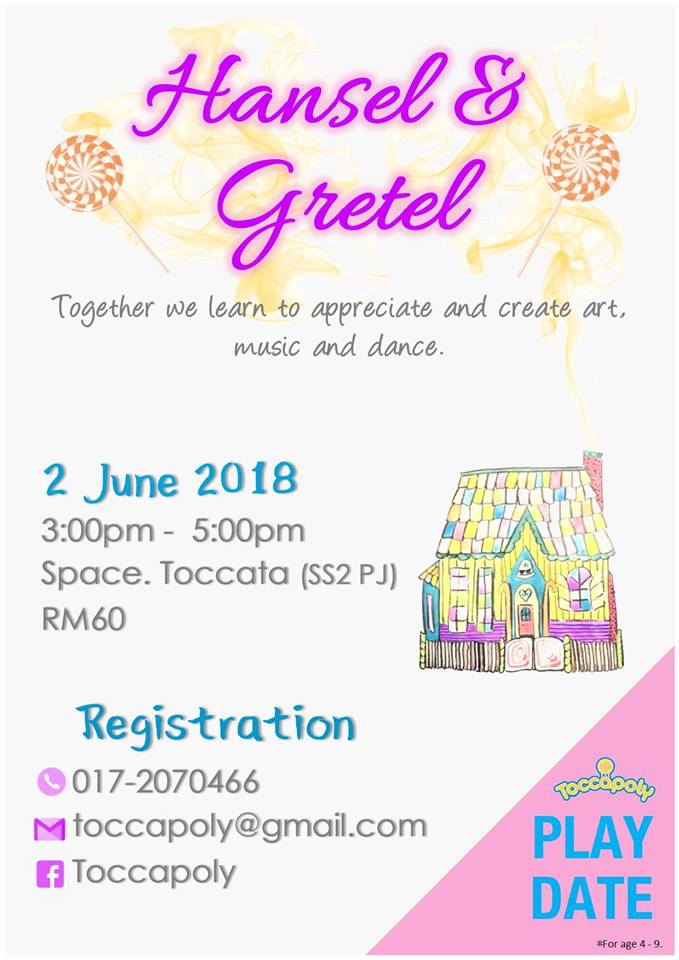 Hansel and Gretel are lost in the woods – 
How did they get lost? How can they get out?
There's a pretty little house in the woods too,
(And a ravenous witch, hungry for tender meat.)
Will you help them find their way home?
(Will you help them not be eaten?)
Join us for a retelling of the dark Brothers Grimm story, Hansel and Gretel, and use the magic of imagination to turn the story around! This Toccapoly Playdate features map-making, cookie decorating and creative body movement.
糖果屋 = 著名的格林童話
兩兄妹是怎麼迷路的呢?
糖果屋裡藏著甚麼怪物嗎?
他們成功逃出來了嗎?
你可以幫他們想想辦法嗎?
你那神奇的想像力 加上神奇餅乾 + 魔法地圖 + 快樂舞步
一定能將兩兄妹從巫婆手中救出!
一起來展開這奇妙的旅程吧!
Suitable for kids 4-9yrs old
RM 60 per kid