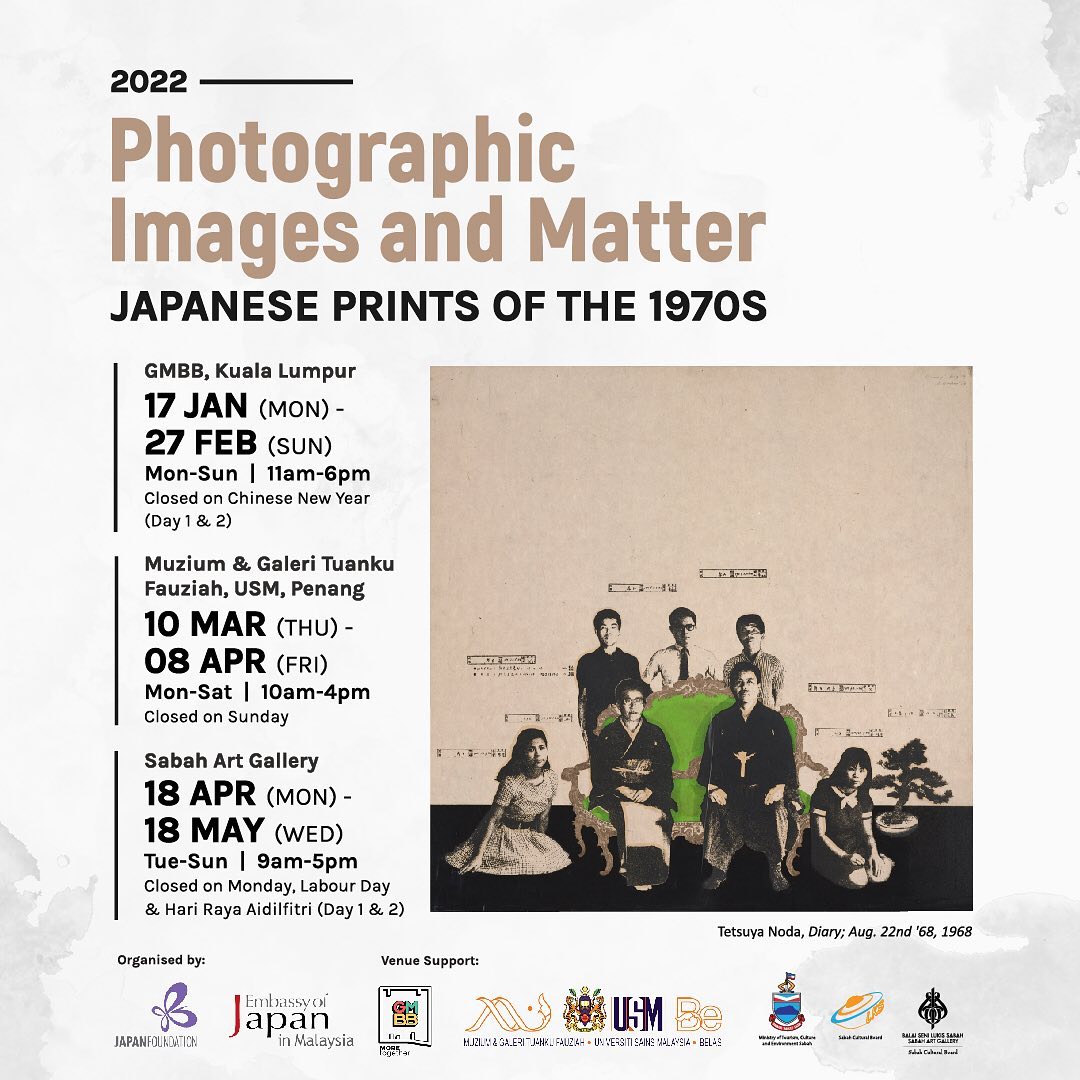 Take a glimpse into art forms that transformed the global art scene and explore the world of 1970's Japanese prints at "Photographic Images and Matter: Japanese Prints of the 1970s".
This exhibition features on print expressions from the 1970s as seen in the work of 14 artists who helped develop a print movement in the world of Japanese contemporary art in the 1970's. During the golden age of art in Japan, there was a strong focus on materials such as print blocks, paper and ink, used to create artworks that were one-of-a kind. These subjective expressions, based on photographic images and matter, greatly expanded the print medium while also helping to shape trends in contemporary art as a whole.
This exhibition is organised by The Japan Foundation, Kuala Lumpur and Embassy of Japan in Malaysia, with support from GMBB, Kuala Lumpur, Muzium and Galeri Tuanku Fauziah, Universiti Sains Malaysia, Penang and Sabah Art Gallery.