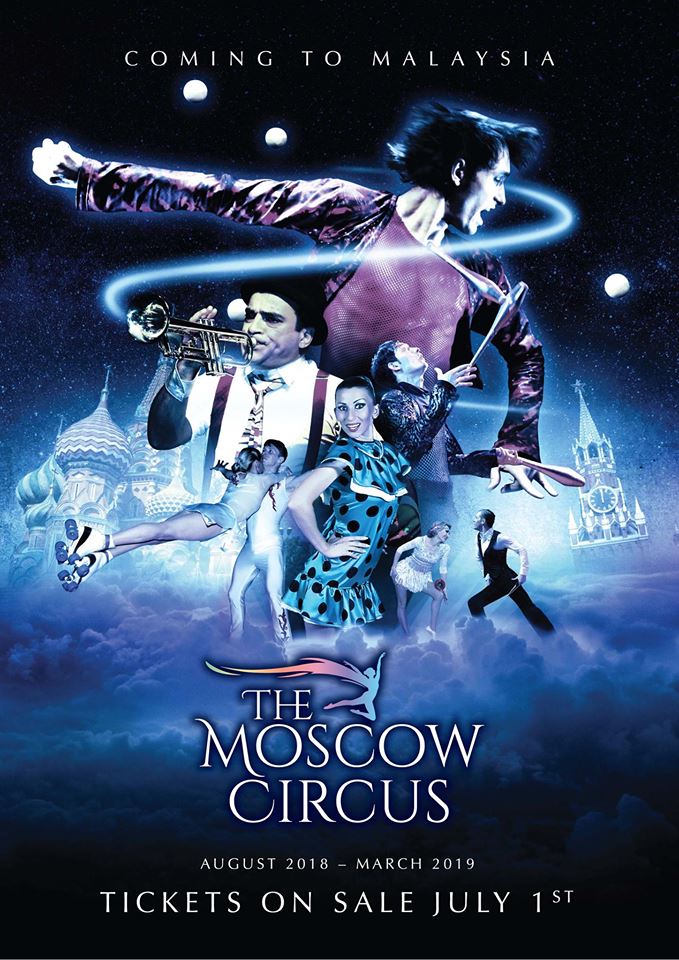 Feel The Magic of The Moscow Circus!
For over 100 years, Russian circus acts have thrilled audiences around the world with dazzling performances that amaze, amuse and inspire.
And now, for the very first time in Malaysia, elite performers from Moscow's two most famous circus companies –
the Bolshoi and the Nikulin – are joining forces to captivate Malaysians on a never-before-seen 8-month nationwide tour!
Proudly animal-free, each performance will feature a two-hour long world-class programme including nearly 40 professional performers,
and will take place under a 2,700-seater fully air-conditioned circus Big Top, the largest circus tent to ever exist in Malaysia.
Let the show begin!
Showtimes:
Monday : No Show
Tuesday – Thursday : 8:30PM
Friday : 5:30PM & 8:30PM
Saturday & Sunday : 11:30AM, 3:00PM & 7:30PM
For further details, www.ticketpro.com.my
Event Dates
Venue
Website
Tickets Link