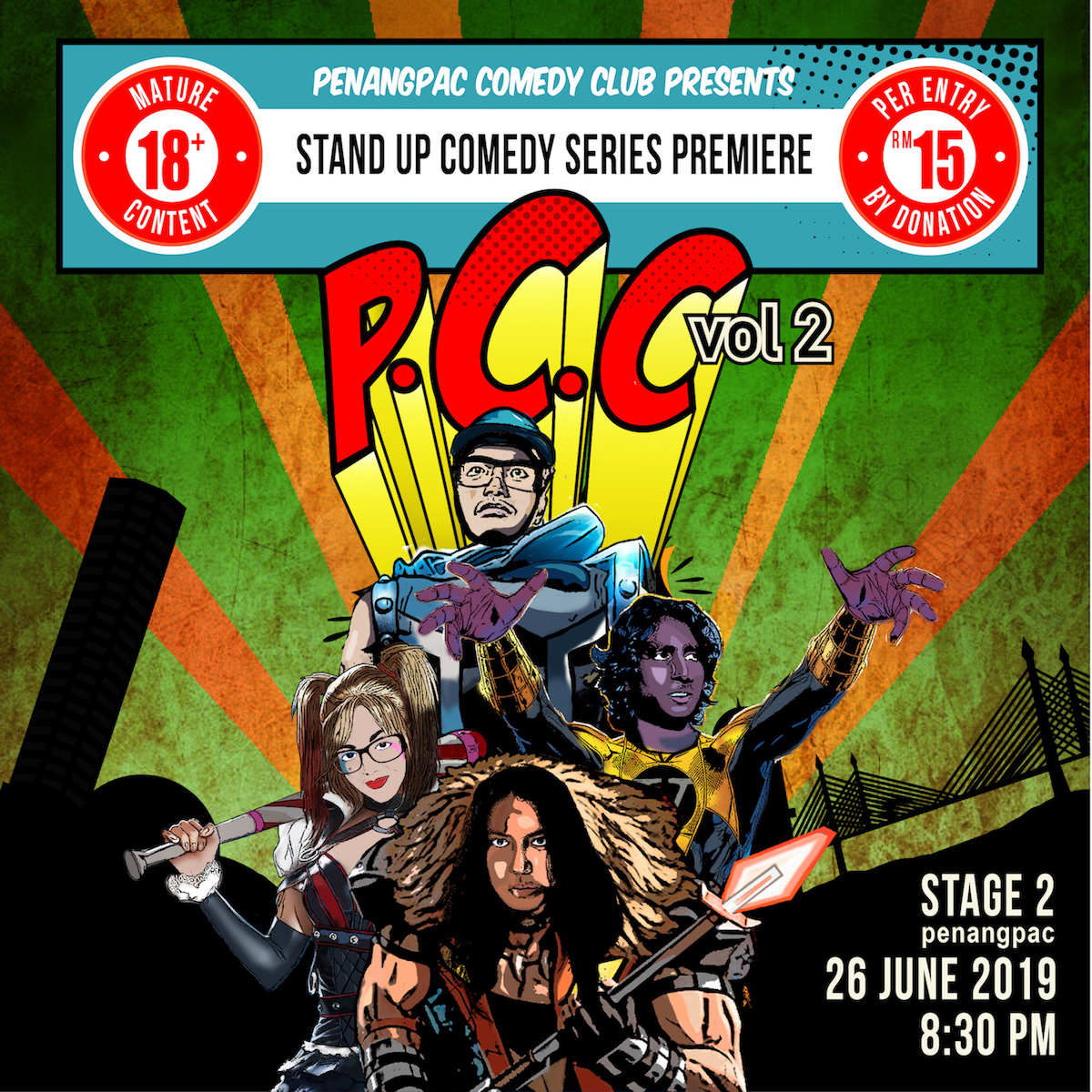 penangpac Comedy Club presents pCC
P penangpac
S Stand Up Comedy
D 26 June  (Wed) @ 8:30pm
V stage 2, penangpac
T RM 15 (By Donation)
A Mature Audience
L English and Malay
So you think you're funny?"
Join us for a night at penangpac's first ever stand up comedy showcase. Featuring a stellar line up of local talents who are so full of themselves, that it makes you question their liability. If you think you need a good laugh or to impress your date, or, you just want to waste money… join us for a night of forgettable nonsense.