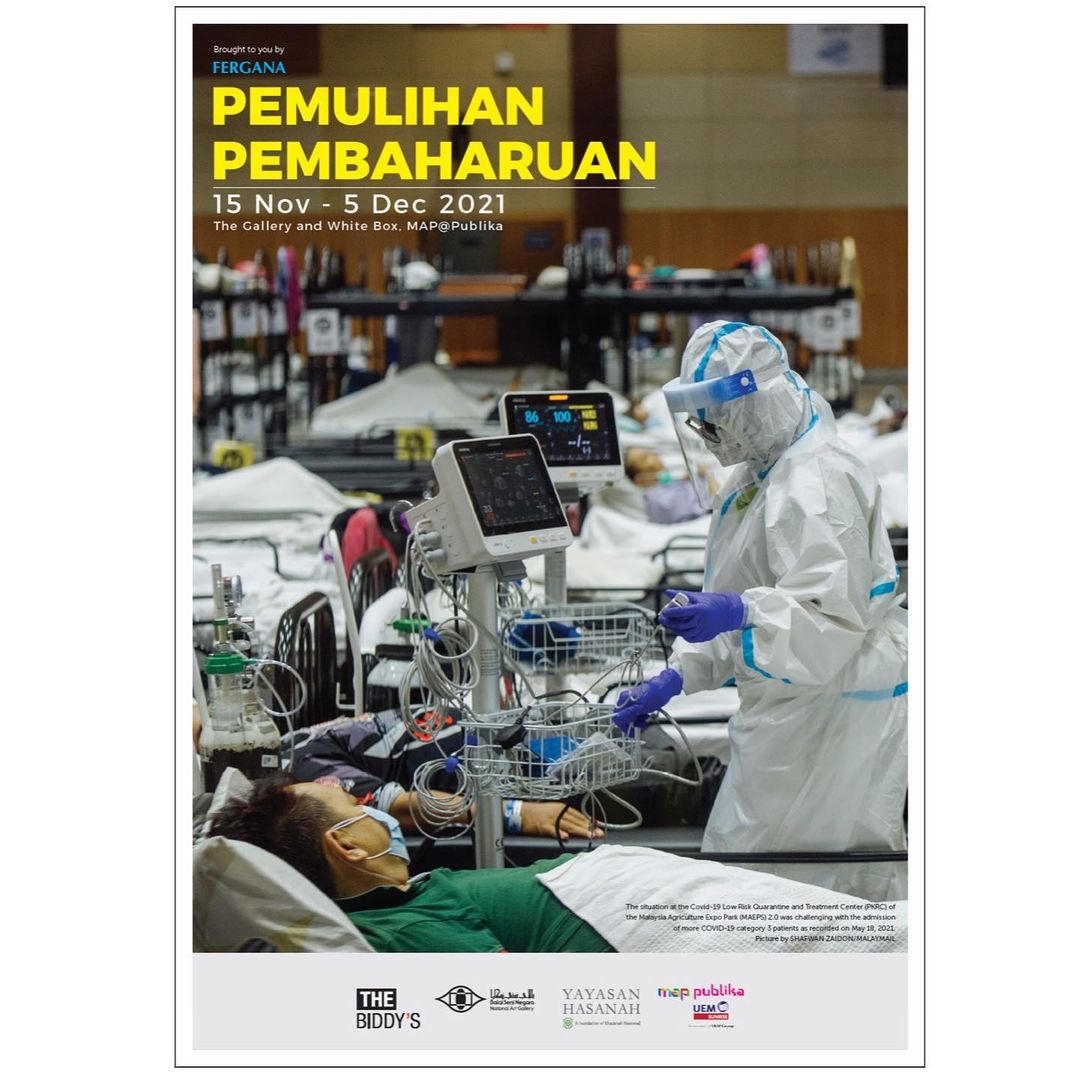 Pemulihan : Pembaharuan
A Visual & Performance Arts Exhibition, a project by Fergana Art and The Biddys's.
Pembaharuan offers a sense of positivity, renewal, remodeling, relooking, reassesment, revaluation, and most importantly, resurgence for a better.
Pameran "Pemulihan:Pembaharuan" yang akan berlangsung pada 15 Nov – 5 Dis depan merupakan kerjasama kali kedua bersama galeri Fergana Art, dengan sokongan Yayasan Hasanah dan UEM Sunrise Berhad. Kali ini galeri Fergana Art menghimpunkan beberapa karya artist seni halus / penulis untuk dipamerkan.
The Biddys menerima hampir 1000 keping foto dalam edisi kali ini. Kami juga berbesar hati menjemput Che Ahmad Azhar sebagai salah seorang juri dalam sesi pemilihan karya tempoh hari.
Kami amat mengalu-alukan kehadiran peminat seni visual bagi memeriahkan pameran kali ini. Sebarang kemaskini akan diwar-warkan dari masa ke semasa
15 Nov – 5 Dec 2021
Event Dates
Venue
Website