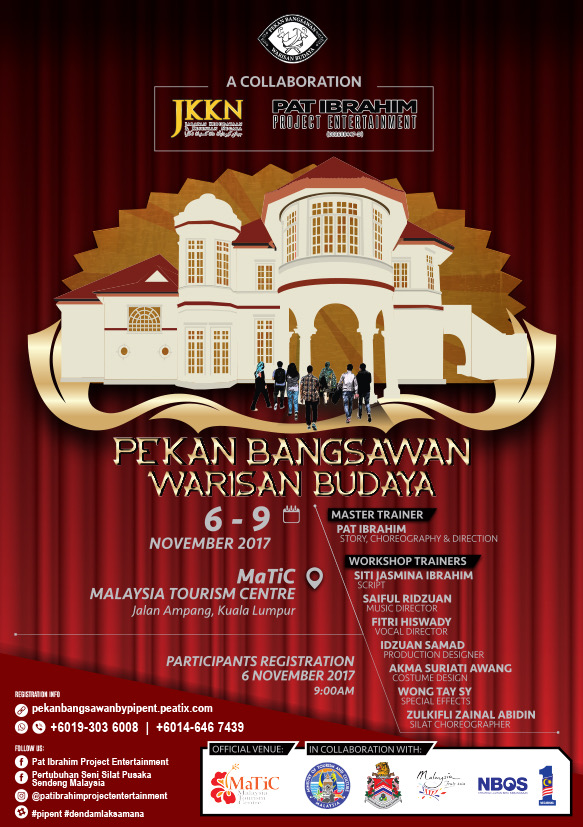 A 4 day Festival of Traditional Malay Opera
Pekan Bangsawan Warisan Budaya a festival to celebrate theatre Bangsawan as part of our heritage and culture. A 4-day workshop to be conducted to share or knowledge transfer on the method of professional musical stage production using the component of Teater Bangsawan Dendam Laksamana and a symposium to discuss and endorsed by National Heritage.
It's reinventing the new style of Teater Bangsawan that is suitable and relatable to the new and the next generation to preserve the culture and heritage.
Registration at 8.30am on 6th November 2017