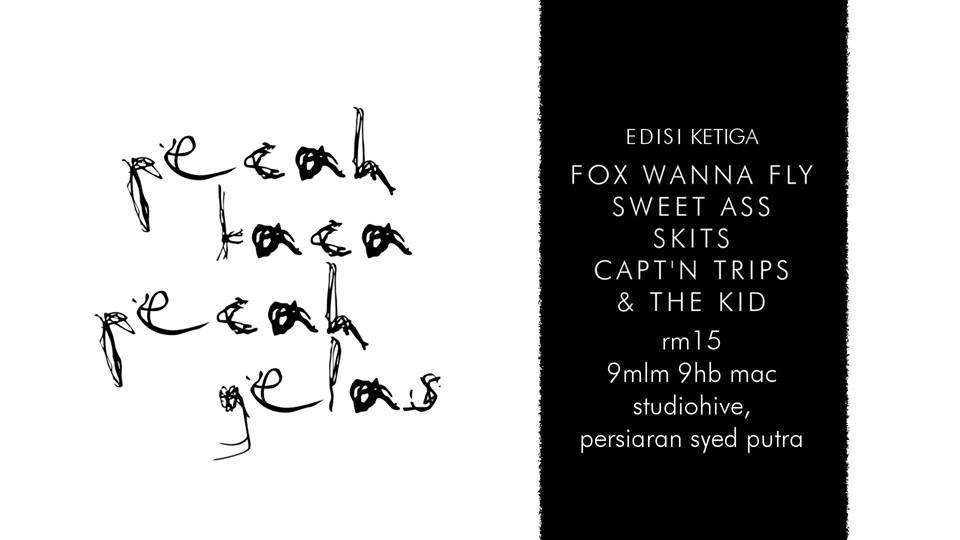 pecah kaca, pecah gelas,
sudah baca, harap balas!
Kugiran GLASS mempersembahkan gig bulanan untuk meriahkan lagi Studiohive!
Kugiran-kugiran yang akan meriahkan EDISI KETIGA pecah kaca pecah gelas;
Fox Wanna Fly
#sweetasshc
Skits
Capt'n Trips and The Kid
Tiket masuk hanya RM15. Kalau nak bayar lebih, sangat dialu-alukan. Ada air kosong, ada air tak kosong, dan paling penting- ada mi goreng!
Tempatnya boleh di-Waze-kan. Taip sahaja "Studiohive". Kalau sesat juga, silakan buat panggilan kepada Coebar @ 012 358 5553 kalau anda selesa berbahasa Malaysia atau Inggeris, tapi kalau selesa bahasa Cina, disyorkan memanggil abang studio kami Adrian @ 017 259 8418 .