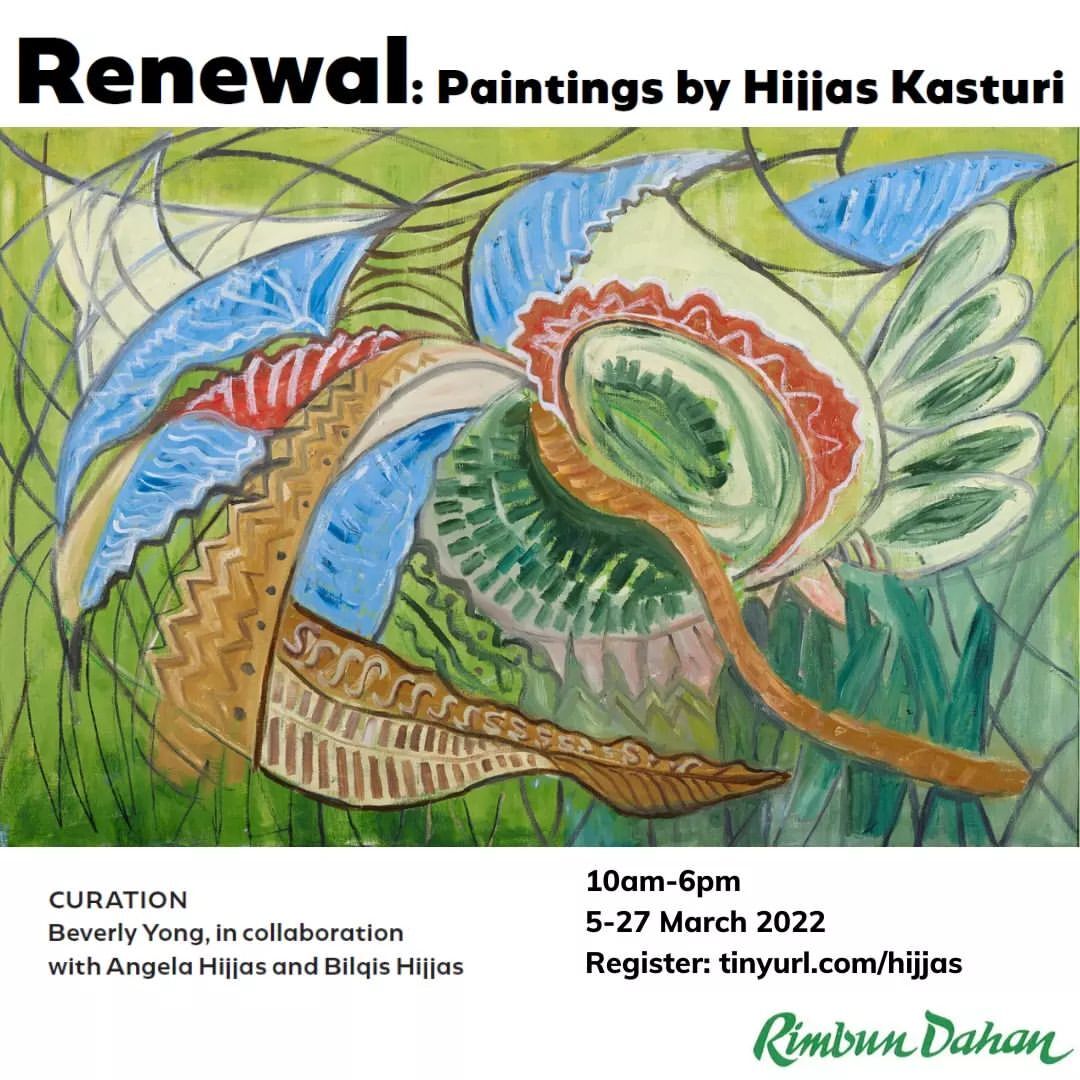 Join them for an exhibition by our permanent artist in residence, made during the pandemic!
Renewal: Paintings by Hijjas Kasturi
5-27 March 2022
10am-6pm, by registration only
Please register here: https://tinyurl.com/hijjas
We were delighted to have Beverly Yong as our curator, helping us to select from hundreds of works that Hijjas has made. The exhibition includes oil paintings and acrylics on canvas, enamel on board, and works on paper. Works are for sale, with portion of the proceeds going to charity. Feel free to walk around our garden and visit our heritage houses when you visit.
Rimbun Dahan
Km 27 Jalan Kuang
Selangor, 48050