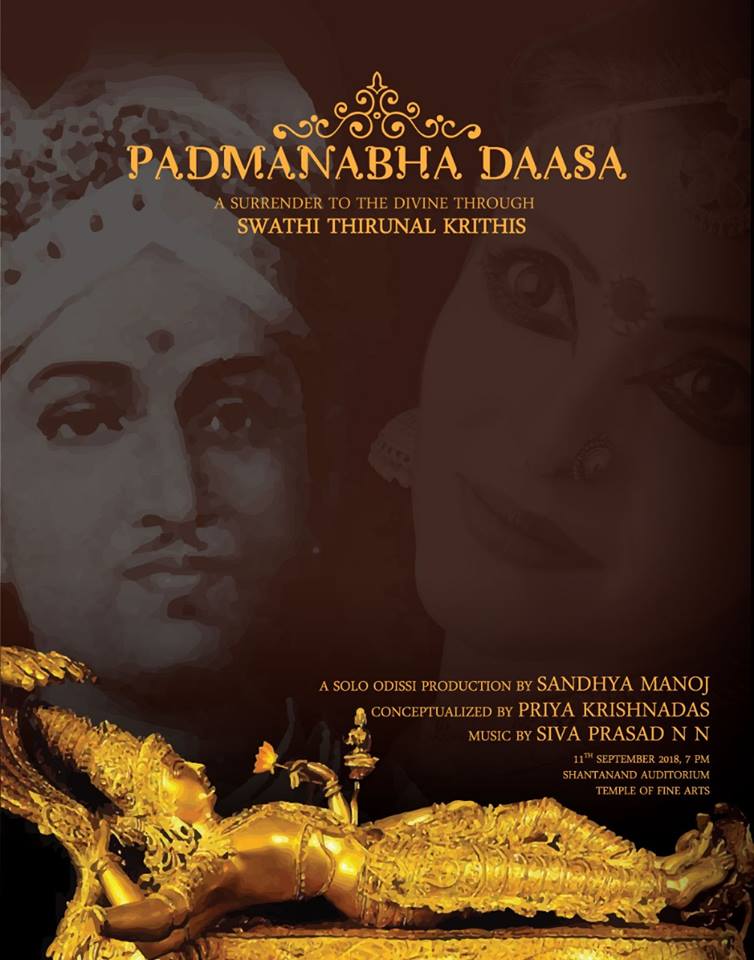 A new journey where the connection between Padmanabha Swamy and the Bhaktha is established through the poetic rendition of Sri Swathi Thirunal.
Concepts of Navavidha Bhakthi … Mahat and many more will be subtly projected through this thematic presentation.
Friends..
Please block your date and be with me to experience the grandeur of Sri Padmanabha Swami through the in-depth bhakthi of Maharaja Swathi Thirunal,
for the very first time in the Odissi dance style !
Event Dates
Venue
Website