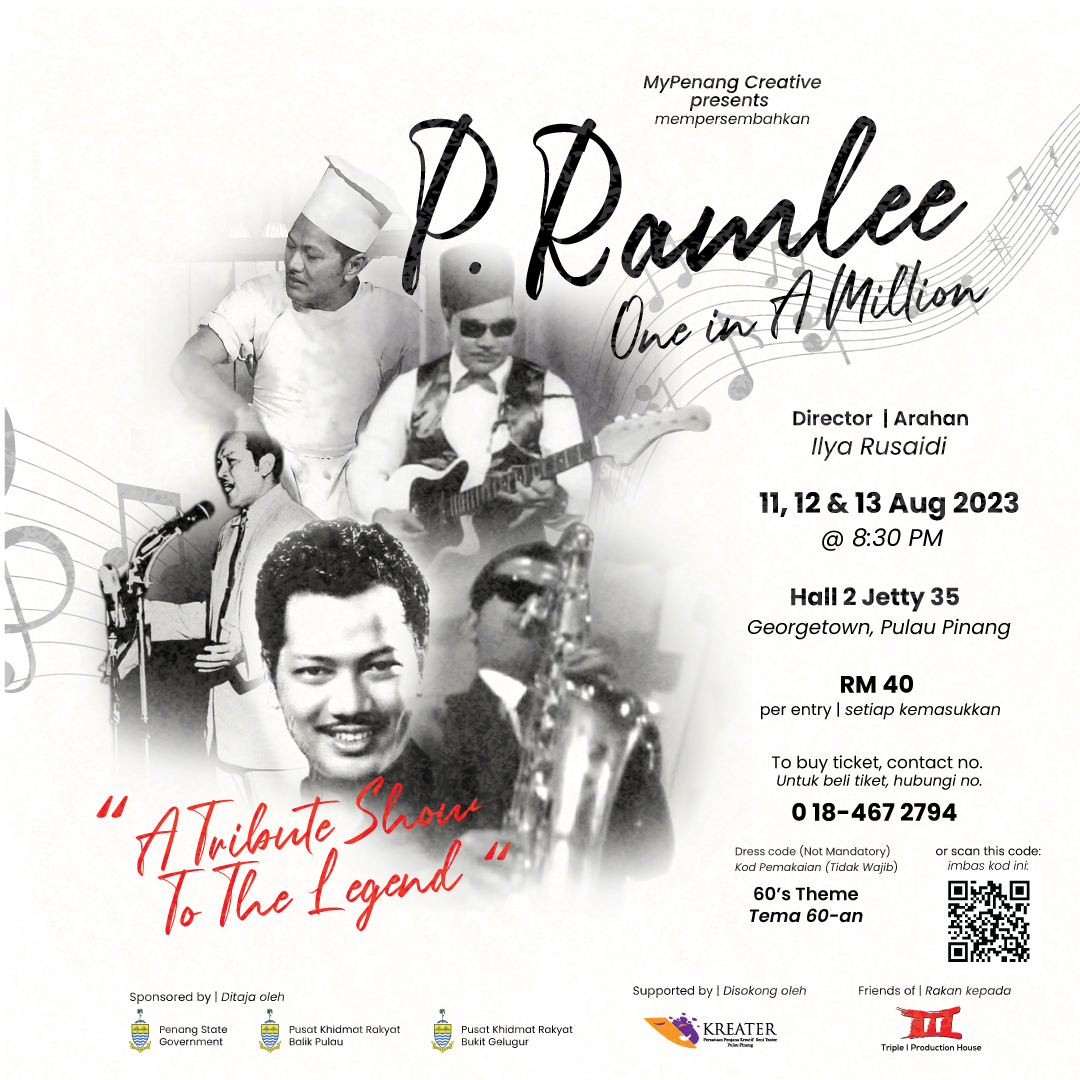 Step back in time and join us for an unforgettable night of nostalgia at P.Ramlee, One in a Million: "A Tribute Show To The Legend"! 🎵✨
Get your tickets now for this extraordinary show directed by Ilya Rusaidi.
🗓️Dates: 11th, 12th, and 13th August 2023
📍Location: Hall 2 Jetty 35, Georgetown, Pulau Pinang
🎫Ticket Price: RM 40 (per entry)
💃Dress code: 60's theme (not mandatory)
Embrace the 60's theme for a groovy experience!
Don't miss out on this iconic tribute show, book your spot today using the QR Code!🎟️❤️