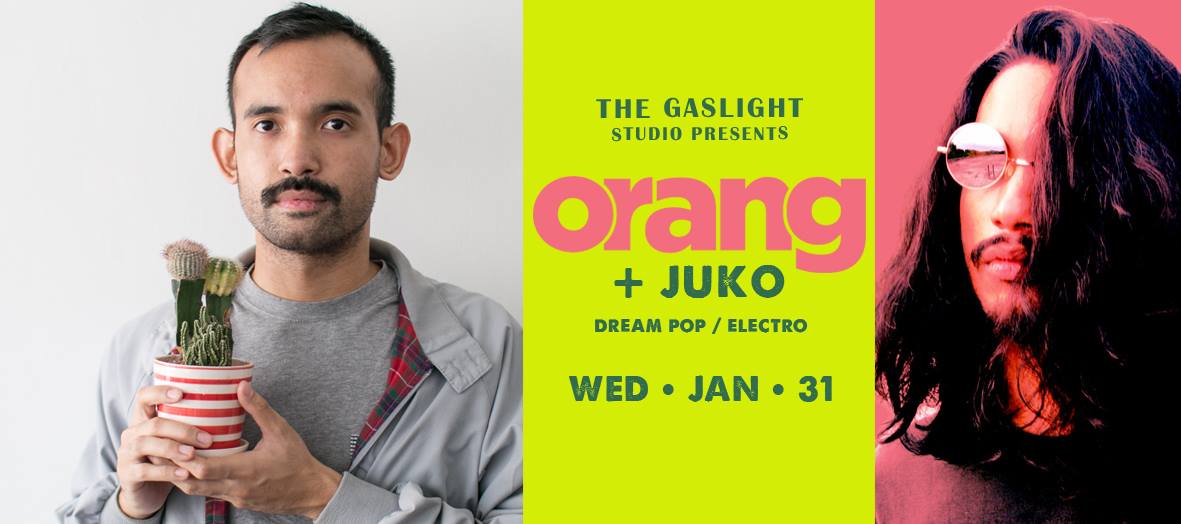 STUDIO FUNCTION
RM20 + 1 Drink
9pm
ORANG/ // /
Orang, who had his start in music as a singer-songwriter type has been dabbling with more electronic sounds. This is pop music dipping toes into be weirdness – and weird music
dabbling with pop sensibilities.
His debut EP, Everyone was released in 2016 and comprised of 5 tracks that questions the limit and boundary of human relationships. The EP was met with positive reception, and a
few tracks have even been chosen to be critics' top local tracks of 2016.

Always shifting in his sound – from folk, to indie rock to psych-electro to plain ol' pop, catching a live Orang show is a bit of a wildcard in what to expect. Fresh from a performance at Good Vibes Festival, Orang is set to shed his bedroom musician persona.
More:
botanic.bandcamp.com/album/everyone-ep
soundcloud.com/orangorang
Glowingly positive choice quotes:
Mystery outlier-pop man Orang's R U Down With It is bright , guilelessly beautiful , and feels a
lot like the future – TimeOut KL

Orang's unselfconscious and agile vocal presence is juxtaposed against reverberating, twinkling ascensions and declensions through Asian scales , creating songs that are simultaneously retro , contemporary and warmly familiar – The Daily Seni

Unafraid to push the boundaries of pop , songs like 'Selfie' and 'The Pang Of Regret' use tropical percussion , charming melody and shimmering synths as invitations to explore issues
pertaining to insecurity , distant love and post-Internet identity – Bandwagon Singapore

I basically just sat listening to the demo of this song in this cramped airplane seat , eating a day-old curry puff and thinking to myself: "This Orang guy is really good." – TimeOut KL
JUKO/ // /
Juko is a Malaysian producer from Shah Alam who illustrates his music through modulating synths and pulsating beats. His sound is his own approach on synth-pop using distorted guitars and introspective lyricism.
He's been producing various types of music under this moniker including collaborations with other local artists such as Orang, Dái-Kan and Orang Malaya.
COME ON UP!!