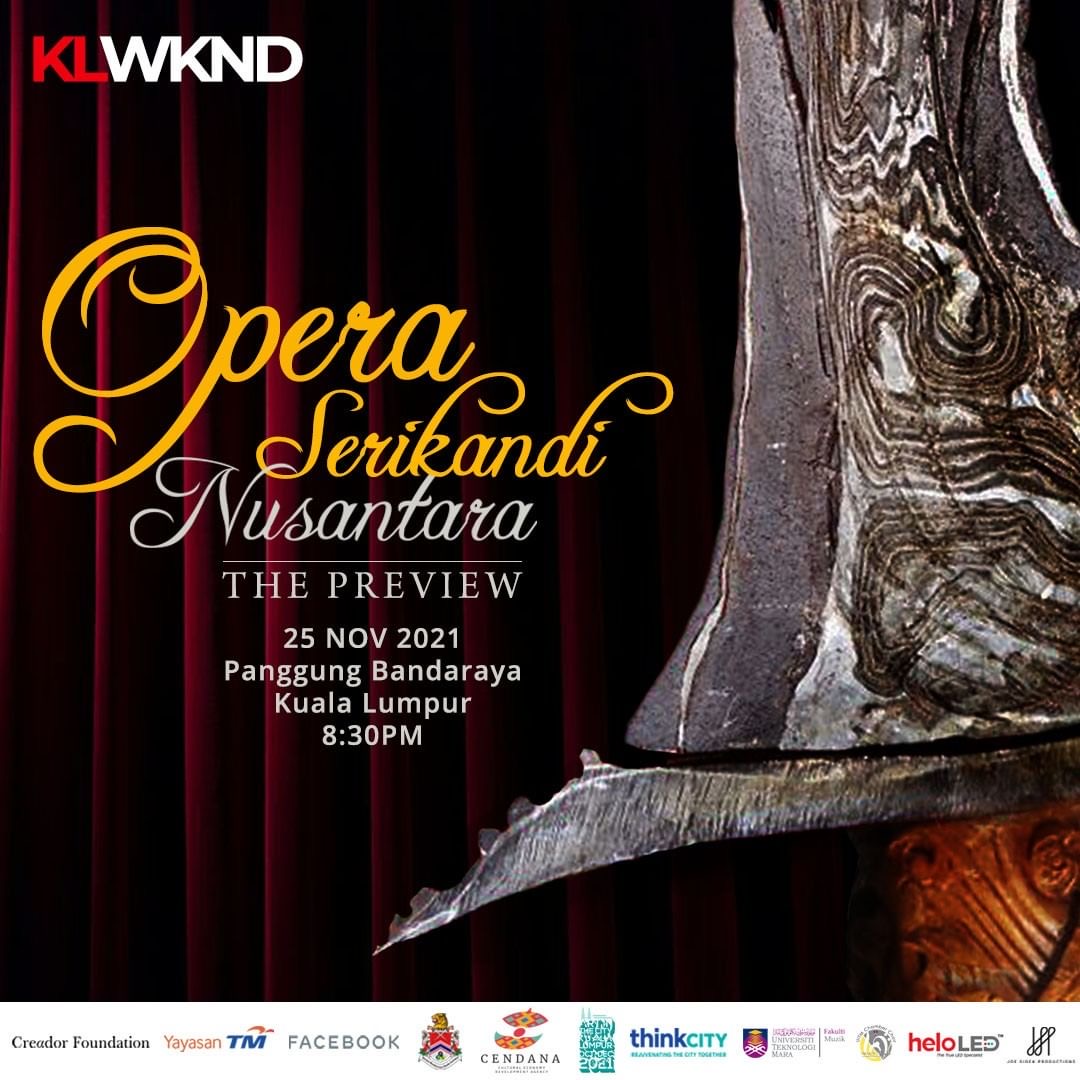 Opera Serikandi Nusantara brings to you a series of contemporary operatic musical performances that retell the classical tales of legendary Malay princesses such as Puteri Gunung Ledang, Puteri Cik Siti Wan Kembang, Puteri Saadong, Puteri Hang Li Po, Puteri Santubong, Puteri Sejinjang and more.
Conceptualised by the critically-acclaimed composer Prof Madya Dr. Tazul Tajuddin, this preview opera will also feature some of the best of Malaysia's vocal and musical talents including Khairunnisa Diyana (soprano), Chaing Yi Ling (mezzo-soprano), Phang Kong Chien (tenor), Dr Bernard Tan (piano) and the award-winning UiTM Chamber Choir led by Dr Masashi Kishimoto.
Fusing Malay traditional musical elements of Mak Yong, Menora, Wayang Kulit and the gamelan with modern compositions and digital visuals.
Event Dates
Venue
Website
Tickets