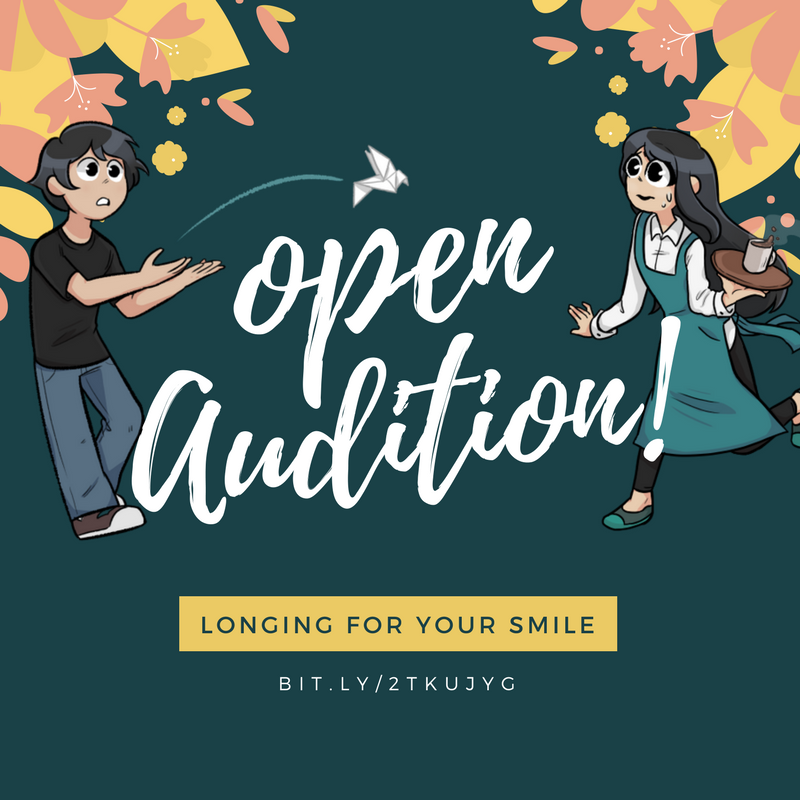 Hey! We are holding an open audition/casting call for our short film project, Longing For Your Smile | 渴望你的微笑.
In this short film, the story follows a young boy, who soon discovers that he has the ability to perceive the sins done by others by the patch of blood seen on each and everyone's chest. But because of this, he became reclusive, antisocial and misanthropic, believing that everyone is sinful and immoral — until he met someone who has no patch of blood at all.
Auditionees' age ranges from 14-40 years.
Main Cast: Must be fluent in Mandarin and English.
Side Characters and Extras: Must be fluent in English.
Production Crew: Must be fluent in English.
Those interested in taking part in the audition, do register here: bit.ly/2TKUJYG