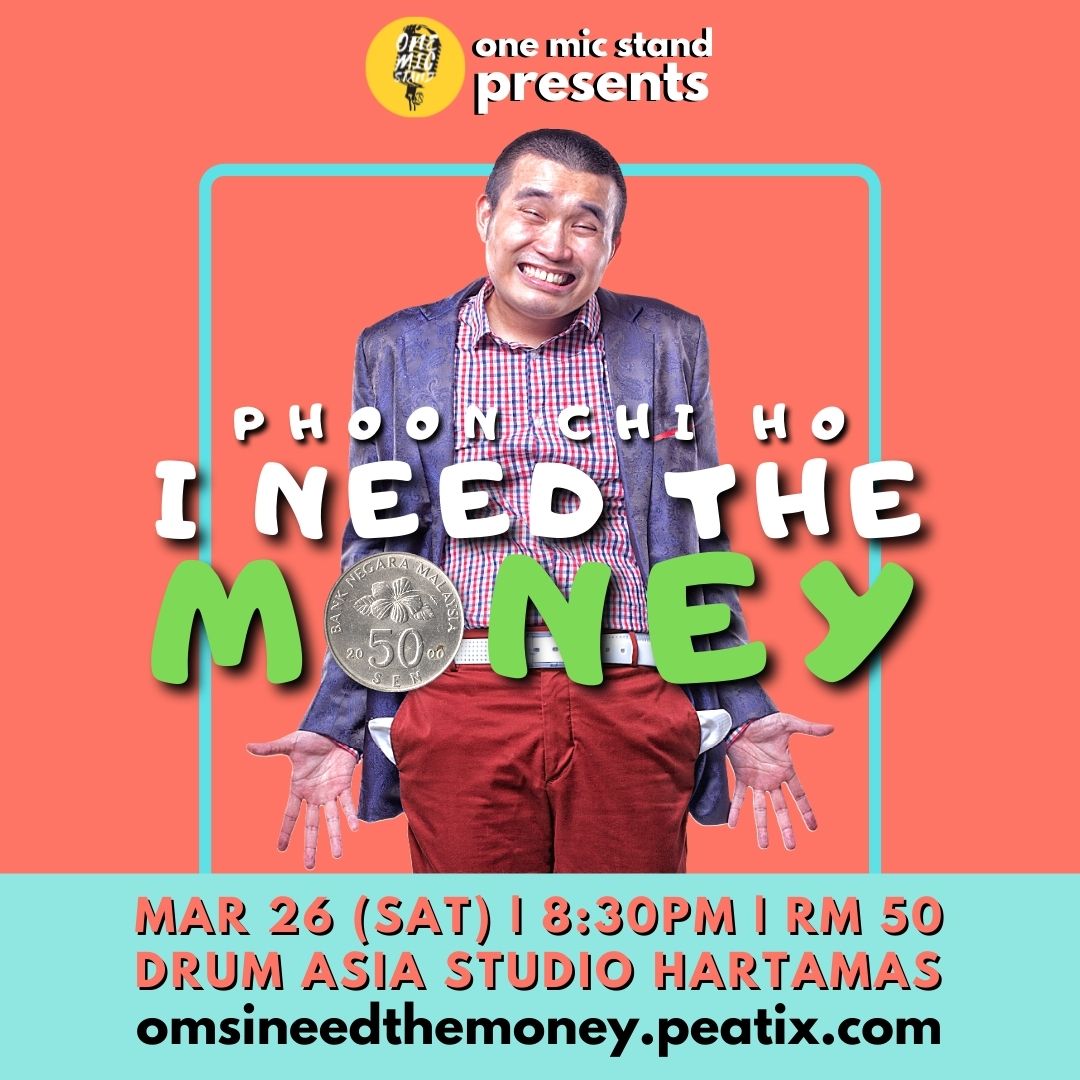 "OMS Presents…" is a live stand-up comedy series that aims to highlight the most talented comedians in Malaysia today by giving them a bigger stage to showcase their skills.
Following a sold-out opening night with 3 SEKAWAN, OMS is proud to present I NEED THEY MONEY starring the always hilarious PHOON CHI HO!
PHOON CHI HO has built a reputation as one of the country's top comedy performers, much sought after for corporate events. He is also an actor, a commercial producer and a scriptwriter. One of the pioneers of Kuala Lumpur's underground comedy scene, he is best known as the 1st-Runner Up in Astro's Gelak Gempak 2021, Malaysia's premier stand-up comedy competition in Bahasa Malaysia, and for being one part of Douglas Lim's Malaysian Association of Chinese Comedians (MACC) and has shared the stage with comedy greats like Dara O' Briain (by coincidence), Ed Byrne (also by coincidence), Harith Iskander and Afdlin Shauki just to name a few.
Don't miss I NEED THE MONEY starring PHOON CHI HO!
Date: March 26th (Saturday) 2022
Time: 8:30pm
Venue: Drum Asia Studio – Hartamas
Admission: RM50
Purchase tickets at omsineedthemoney.peatix.com