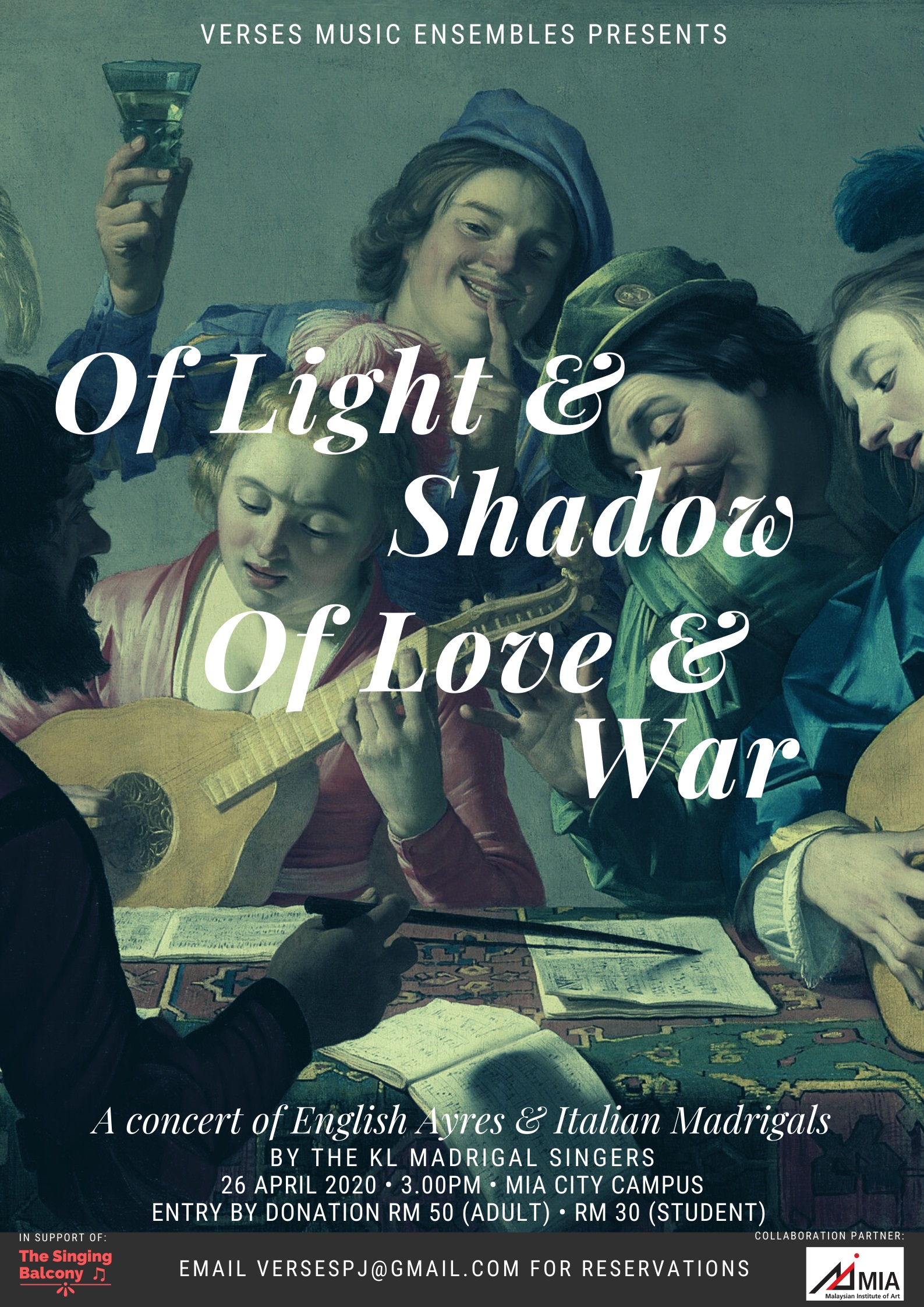 Come enjoy a Sunday afternoon of contrasting Ayres and Madrigals of the English vs the Italian!
Don't miss this unique and contrasting offering, brought to you by the KL Madrigal Singers in collaboration with Malaysian Institute of Art. More info at www.versespj.com
Entry by minimum donation (Adult RM 50, Student RM 30) with prior email booking at [email protected] Limited Seats!