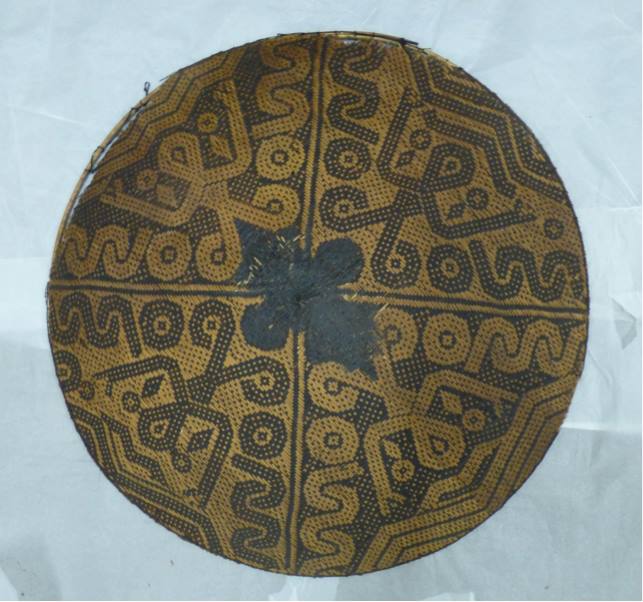 O for Other | Looted Objects as Trigger for Alternative Histories by Dr. Valerie Mashman –
As part of our efforts to introduce methodological tools to analyse objects for our upcoming blogging initiative, O for Other, join us for a fascinating talk by Dr. Valerie Mashman.
Dr. Mashman will be examining a looted object currently belonging to the Sarawak Museum collection and sharing with us how we can complement the study of the collection's history with oral histories belonging a people to account for an alternative history of state-making.
The first part of this presentation focuses on objects looted from the Kenyah Badeng during warfare, which have been found in the Sarawak Museum. These serve as a trigger to examine Badeng (a tribe belonging to the Kenyah people) responses to Brooke rule.
Local oral histories of arson, violence, and devastation underlie the official European histories, which express the satisfaction of the Brooke officers with their efforts at state-making through punitive expeditions.
Through intermediaries, the Badeng succumb to Brooke rule over Sarawak. While they appeared to be happy with the efforts of peace-making, they eventually migrated away from the Brooke domain. These looted objects provide an opportunity to examine Badeng oral histories which convey agency, cunning, resistance and independence as a response to Brooke rule.
This reconstruction of the history of the Badeng through oral history makes a potentially rich contribution towards the history of the nation.
'O' for Other is a blogging project co-organised by
Malaysia Design Archive
Imagined Malaysia
Visual Art Program, Cultural Centre, University of Malaya
'O' for Other is a recipient of the 2018 INXO Arts Fund.
Event Dates
Venue
Website