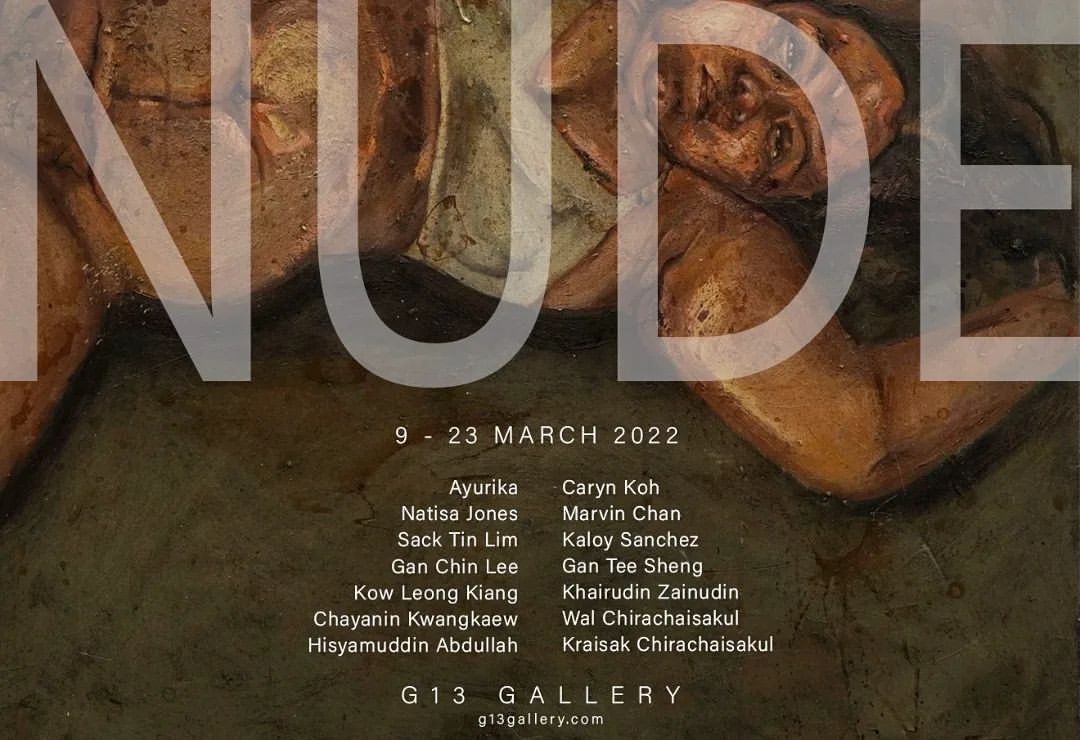 G13 Gallery is pleased to present NUDE, a group exhibition that explores the human form.
More than 20 paintings will be displayed by fourteen Southeast Asian artists, namely Ayurika, Caryn Koh, Chayanin Kwangkaew, Gan Chin Lee, Gan Tee Sheng, Hisyamuddin Abdullah, Kaloy Sanchez, Khairudin Zainudin, Kow Leong Kiang, Kraisak Chirachaisakul, Marvin Chan, Natisa Jones, Sack Tin Lim and Wal Chirachaisakul.
The artists expressed their inner thoughts on nudity through their works of art using their own unique artistic styles. The exhibition provides an excellent overview of the excitement and struggle involved in painting and interpreting the contemporary nude today.
NUDE runs from 9 to 31 March 2022 at G13 Gallery.