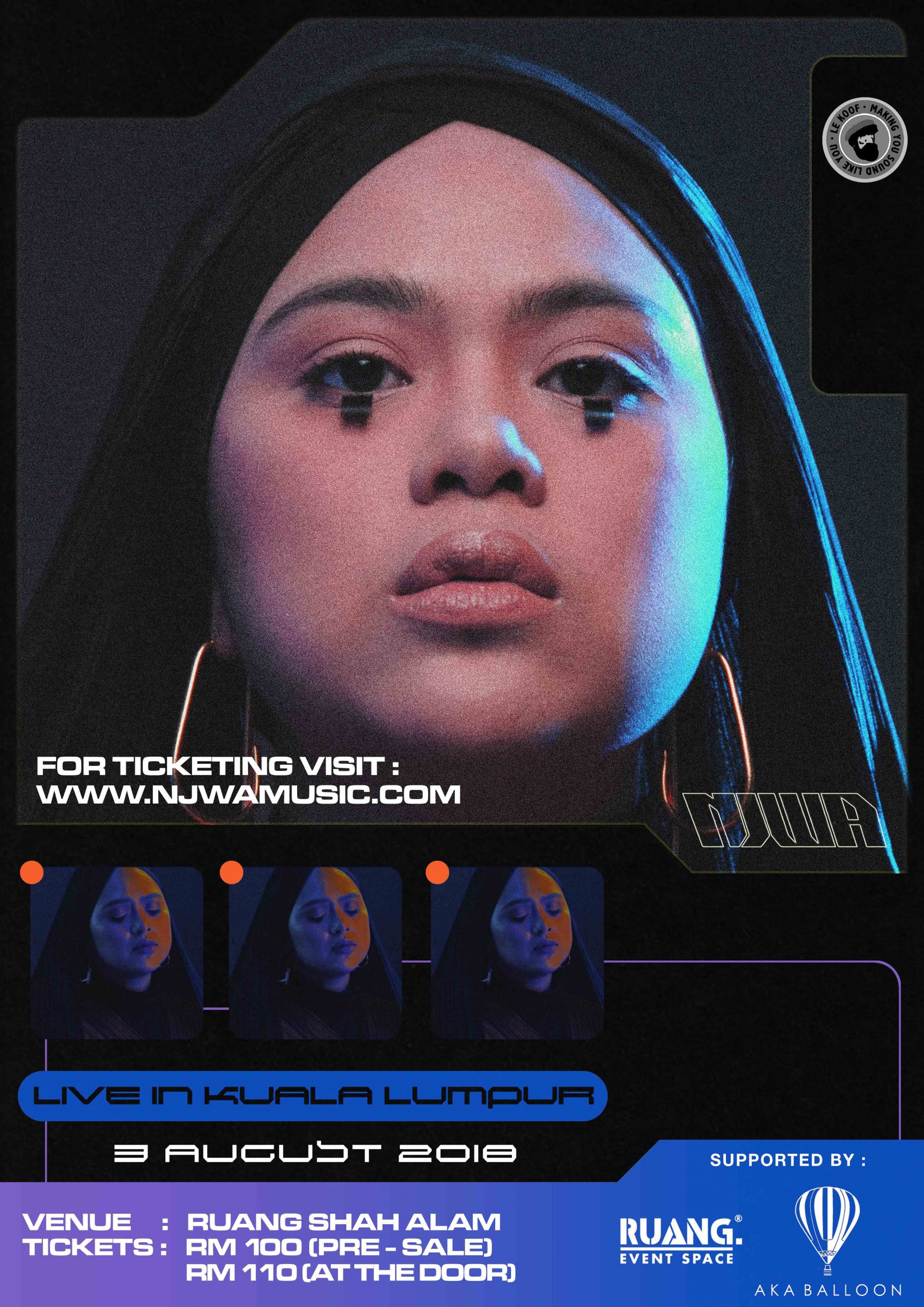 NJWA (formerly known as Najwa Mahiaddin) is bringing her waves closer to her fans
with a 3-stop tour, starting in Johor Bahru, Kuala Lumpur and ending in Penang in
conjunction with Georgetown Festival. Performing music from her latest release,
"NJWA" – a rich mixture of warm, analog instrumentation, with subtle infusions of
Electronica and mild stylistic references to local musical traditions – all enveloped by
breezy, mesmeric vocals of a seasoned singer. Journey into NJWA's ethereal world in
this not-to-be-missed performance.