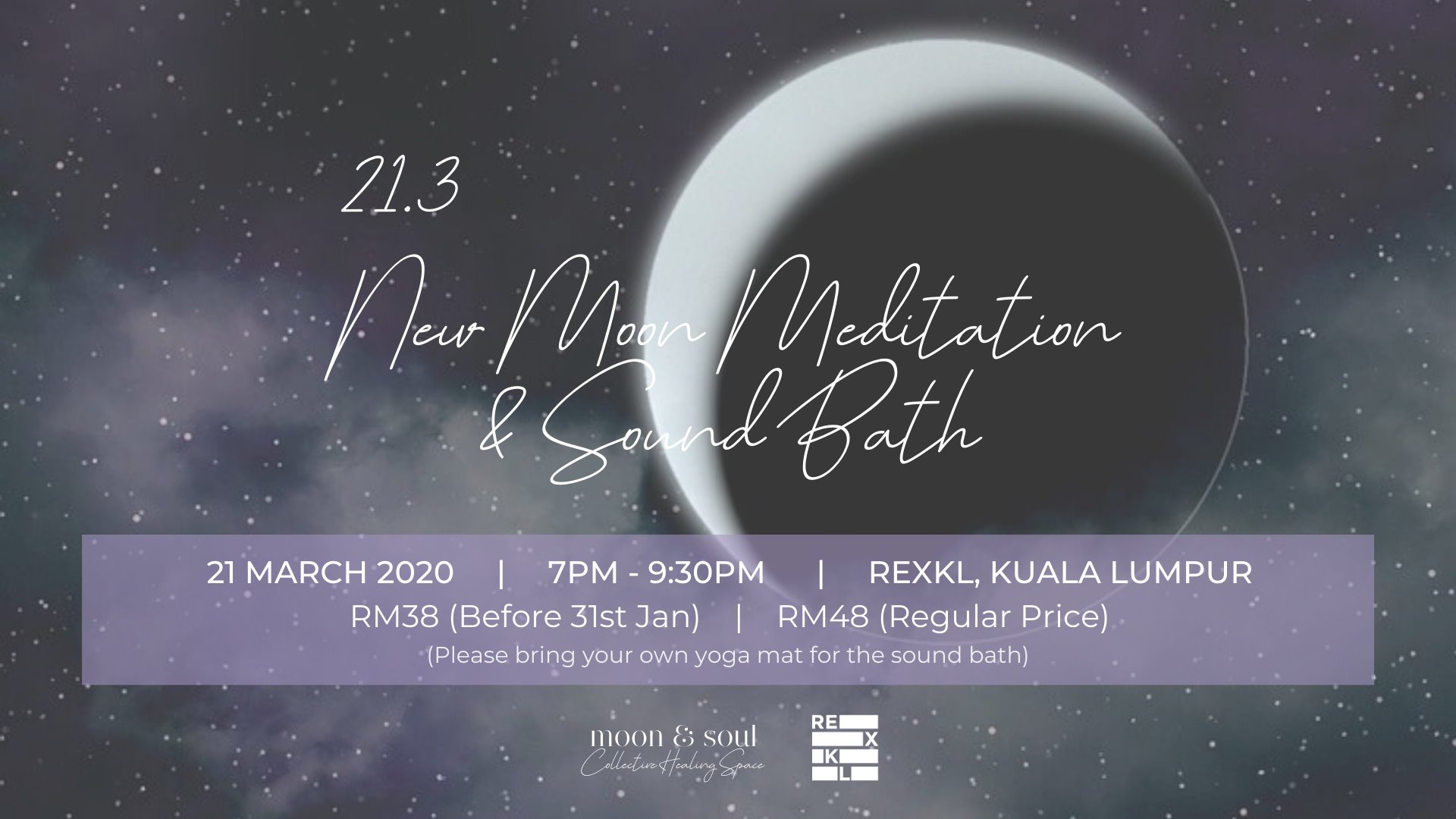 We're back at it again! Join Moon & Soul and REXKL for a New Moon & Meditation circle on 21st March 2020!
The New Moon is a beautiful time to sow the seeds of intention, to bring in more of what you desire into your life. The March New Moon in the powerful astrological sign of Aries gives us a supercharge of fiery energy to leap forward without fear, living life on your terms. Through a fully immersive guided visualization, tap in to your inner truth and inner voice to discover what really matters, and what you truly want in life.
We end with a soothing crystal bowl sound bath to integrate these beautiful high vibrational energies and send you off in peace and a renewed sense of excitement for what lies ahead of you in the coming month.Bring your own yoga mat for the sound bath! Again, really. Please bring one! 😉
Tickets are RM38 (Early Bird ends on March 10th), RM48 (Regular Price)
RSVP via this link now! —> https://linktr.ee/moonandsoul.kl
If you have any burning questions, DM us on Instagram at @moonandsoul.kl or drop us a WhatsApp message at +60165832655. Early bird ends on March 10th so sign up soonest. See you there!