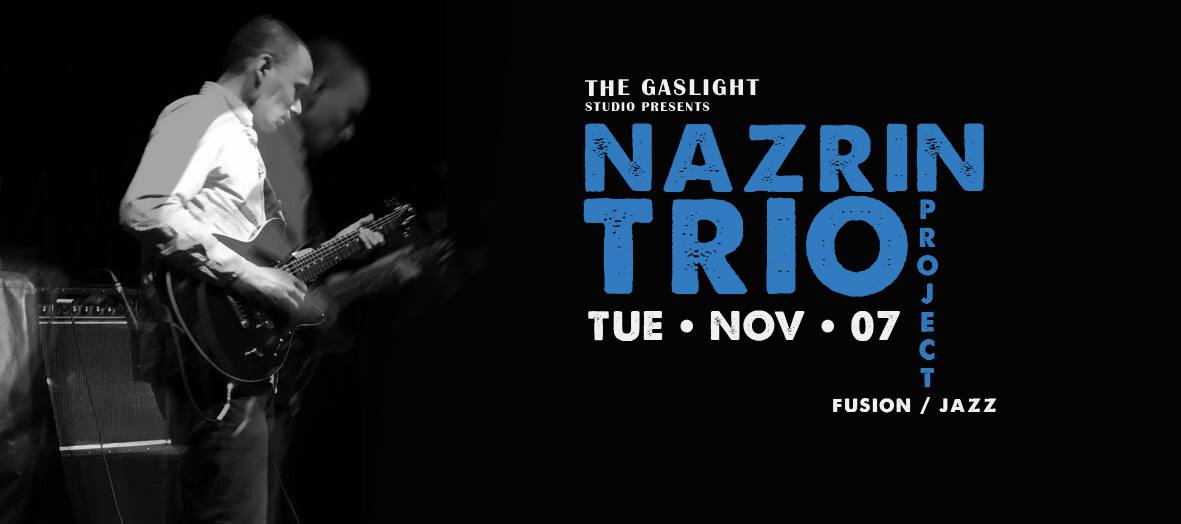 STUDIO FUNCTION
RM20 + 1 Drink
NAZRIN TRIO PROJECT/ // /
featuring Cliff Wong and Icco Elnoel
Nazrin is a guitarist who is well known for his sideman work/collaboration with Qsound,Poova,Atilia,and WVC Malaysian Jazz Ensemble,to name a few.Creative improvisation as his forte,he has become a versatile guitarist in various genres such as blues,R&B,and even jazz.He's also had played classical guitar and Malay traditional music during his early days of musical training.
A big fan of R&B music,he's also interested in experimental,fusion,art music.He's lifelong dream is to share the stage with players like Bill Frisell,Nels Cline and Marc Ribot.He's looking forward to play more of his own music,and his favourite covers as well,not limited to jazz and blues,joined by his good friends,Cliff Wong(drums) and Icco Elnoel (bass).
COME ON UP FOR SOME FUSION!!