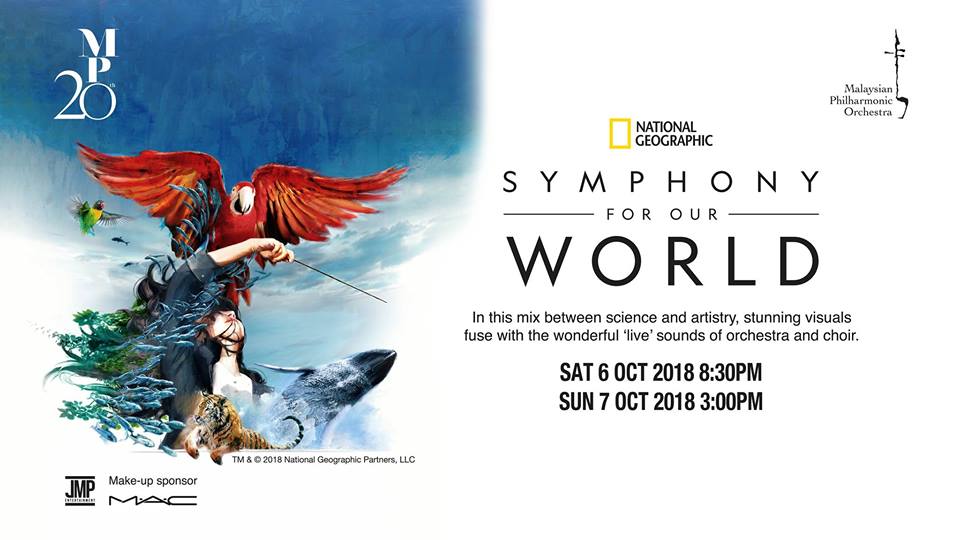 National Geographic: Symphony for Our World –
From vast oceans, lush jungles and lofty mountain peaks, National Geographic brings us 130 years of ground-breaking footage condensed into one incredible multimedia symphonic experience.
In this unique fusion of science and artistry, stunning visuals merge seamlessly with the glorious sounds of 'live' orchestra and choir.
This original symphony by Bleeding Fingers Music evokes nature in all its splendour, each movement a powerful homage to the wonder and beauty of Planet Earth.
SAT 6 OCT 2018 8:30PM
SUN 7 OCT 2018 3:00PM
Malaysian Philharmonic Orchestra
Jessica Gethin, conductor
Malaysian Institute of Art's Mixed Voices Choir
Tickets: RM226 RM179 RM150 RM113
To purchase tickets, visit our Box Office at Ground Floor, Tower 2, PETRONAS Twin Towers, KLCC or call 603 2331 7007, you may also purchase online at http://mpo.com.my/07-national-geographic-symphony-for-our-world/
Visit our website for more details – http://www.mpo.com.my/
Event Dates
Venue
Website