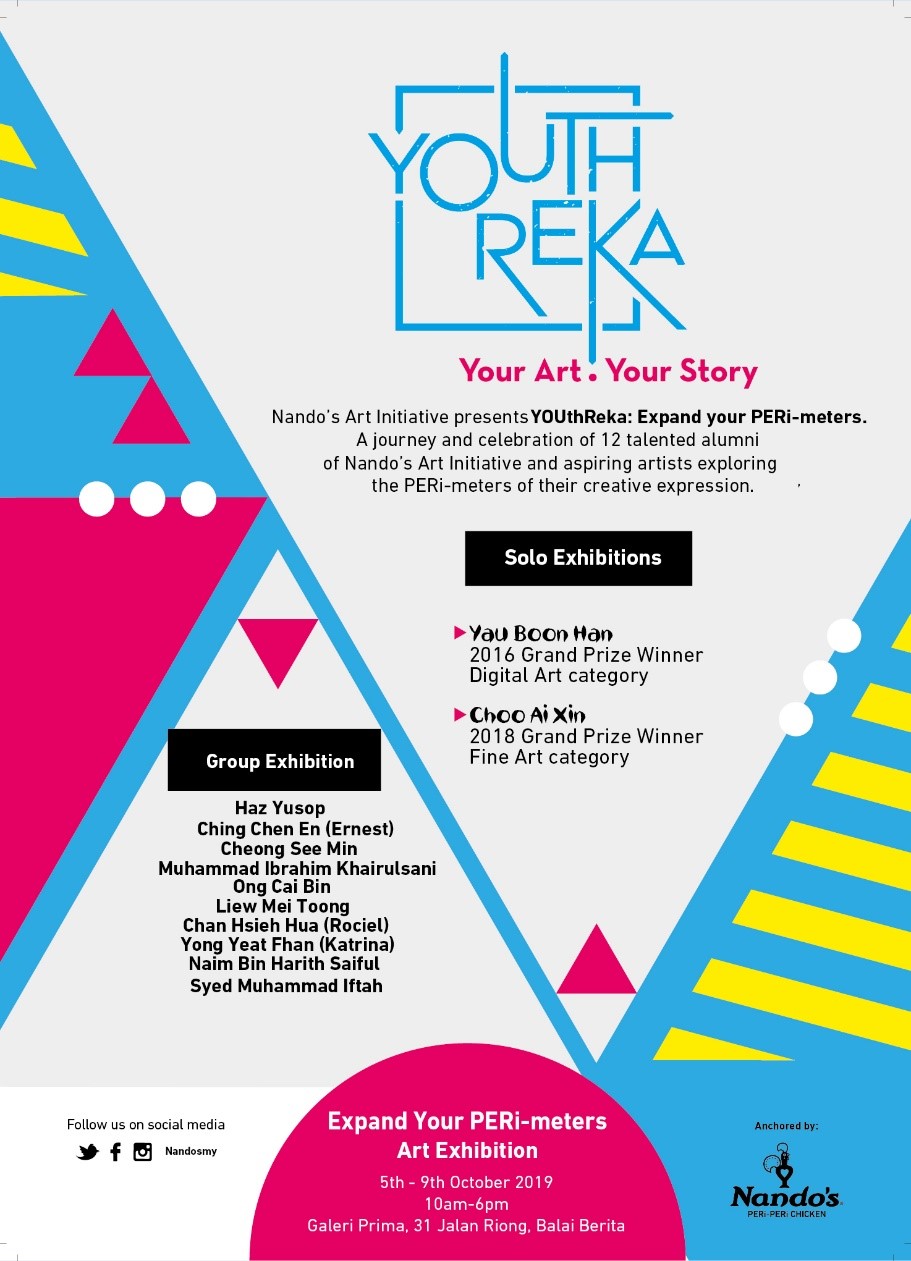 With the theme of Expand your PERi-meters, the exhibition will showcase the inspiring works of 12 talented YOUthReka alumni. It will feature solo exhibitions by 2 Grand Prize winners, Choo Ai Xin and Yau Boon Han, and a group exhibition by 10 consolation prize winners from previous editions of YOUthReka.
Expand your PERi-meters is an opportunity for each artist to produce their best work in whichever medium they choose, without the limits of a specific theme or category.
YOUthReka aims to provide a platform to express, develop and showcase youth creativity and artistic talent; encouraging young people in Malaysia to actively participate in and nurture their relationship with art.
The exhibition is open to the public and admission is free of charge; details as below.
Nando's YOUthReka: Expand your PERi-meters:
Date: 5th – 9th October 2019
Time: 10.00 am – 6.00 pm
Venue: Galeri Prima, Balai Berita, Jalan Riong, 59100 Kuala Lumpur,