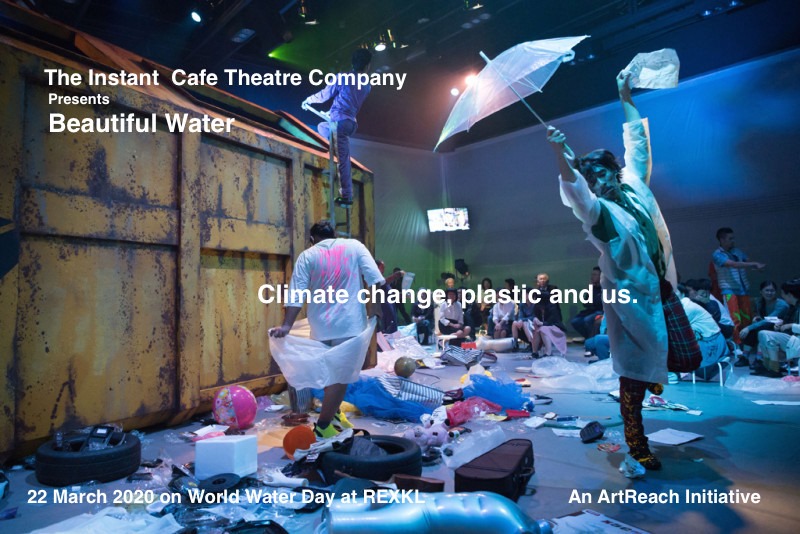 March 22 is World Water Day. It's a day when people around the world celebrate the right to water. This is clean water, free from plastic, free from pollution, free from threats from big business interests who want to destroy forests where peatlands clean and invigorate our water systems.
With the proposed destruction of Kuala Langat, the recent news that Malaysia is the biggest per-capita plastic polluter in the world and the shared images of the Orang Asli in Pahang living off dumpsites, we need to take stock of what we are doing to our country. How much we value what we have. How have we failed as guardians and custodians of our land and water – our tanah air? How have we failed the guardians of our forests and seas – the orang asli and the orang laut? Why do we continue to only see the planet as something to be exploited and destroyed?
And it is not only here. We need to think as global citizens.
We live in difficult, fearful times. The spread of the Coronavirus has shut down cities, emptied theatres, caused fear and paranoia. There have been outbreaks of violence and outbreaks of great selfishness. But conversely there have been outbreaks of courage and outbreaks of great selflessness. We have seen humanity responding at their best and acting at their worst.
We have seen YouTube videos of health workers in Iran taking dance breaks to keep their spirits up before they go back into the fray. We have seen images of orchestras playing to empty halls.
The fact is, regarding climate change, we are all on the same infected boat together. We can't stay home. We cannot be cast adrift.
As someone wrote "This pandemic the Coronavirus is both a symptom of the problematic globalised economy and an important signal that things need to change."
So come join us if you can. Join us as we gather on March 22 at REXKL. Join artists, activists, policy makers and concerned citizens who are coming together to ask what they can do. As politicians squabble over climate change we need to ask ourselves what must we do to honour Tanah Air.
It will be a day of art, film, photography, panels, music, stand-up, comedy, tragedy and puppetry. It will be a day to show your solidarity by making one giant piece of public art together. It will be a day to respond together. The full program will be posted soon. But for now save the date and the time March 22. The programs run at REXKL 11am – 11pm. Blue Dot – our public art response is at 5pm. See you there.
If you can't make art, make a movement. #mybeautifulwater #tanahair #global #artreach