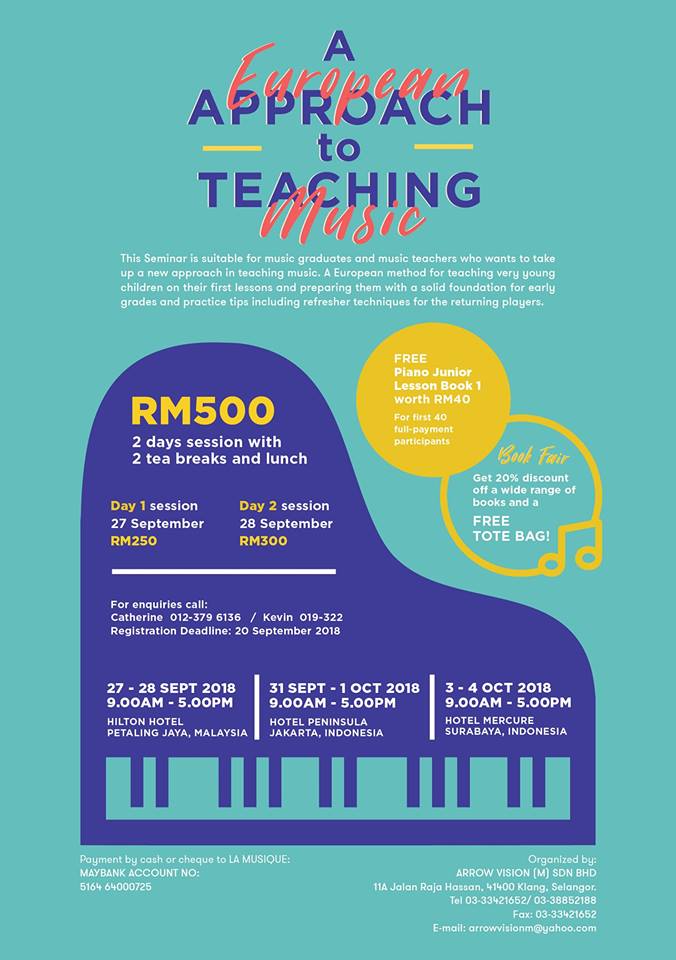 This seminar is suitable for music graduates and music teachers who wants to take up a new approach in teaching music.
A European method for teaching very young children on their first lessons and preparing them with a solid foundation for early grades and practice tips, including refresher techniques for the returning players.
To REGISTER for the event, please click on this link :
https://goo.gl/forms/4HUs4Wyht95e4lTb2
Or clink on the "Tickets" link above to register.
Event Dates
Venue
Website