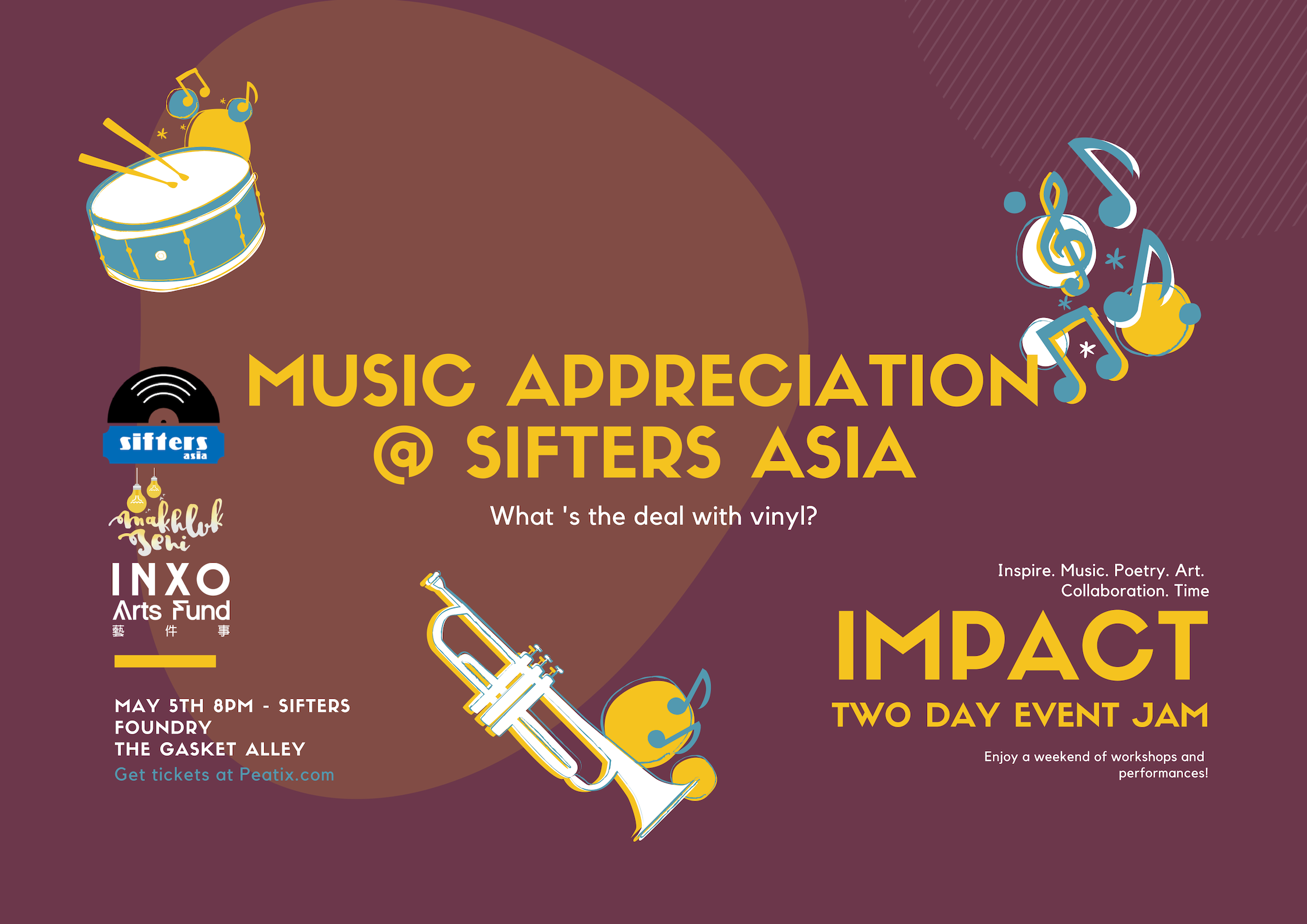 Music Appreciation at Sifters Asia
Another Event At iMPACT!
MUSIC APPRECIATION @ SIFTERS ASIA
Music appreciation session with Sifters Asia where you can find out what's the deal with vinyl! A Sifters Asia employee will be there to assist you and guide you through the soundscape that is vinyl music. Listen to that momentary glimpse, that scratch second time travel back into the moment, these wonderful musicians played and recorded their seni for the times to come. It's almost like listening to ghosts, though equally as haunting.
https://impact2019.peatix.com/