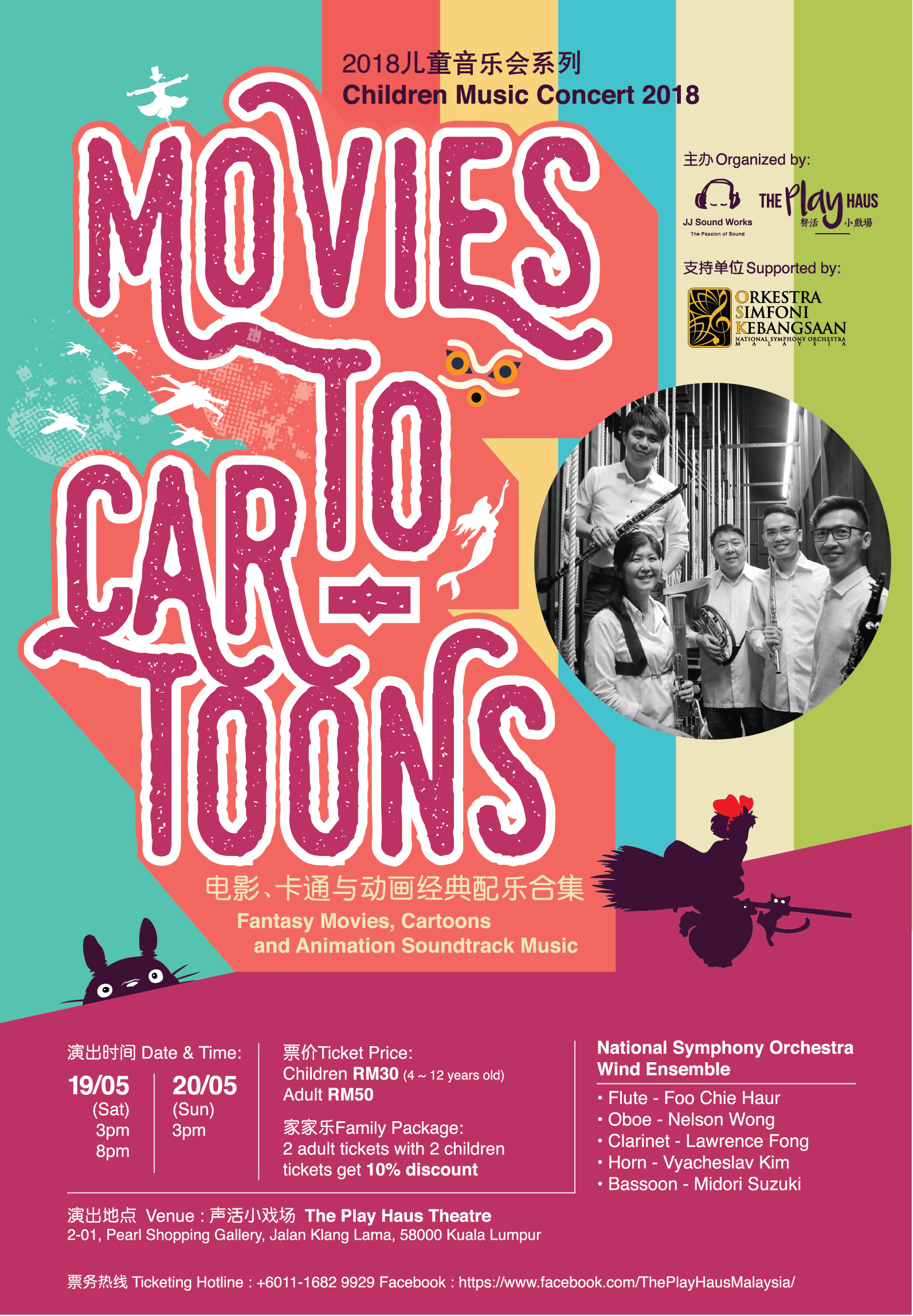 The Play Haus brand new program series "Children Music Concert" aims to create a platform for children to discover classic music. "Movies to Cartoons" present to you the Fantasy Movies, Cartoons and Animations Soundtrack Music.
Gigi, a witch who lives in the magical world, is inviting you to be her guests on the weekend because she bought a magical TV!!!
National Symphony Orchestra Wind Ensemble
Flute_Foo Chie Haur,
Oboe_Nelson Wong,
Clarinet_Lawrence Fong,
Horn_Vyacheslav Kim,
Bassoon_Midori Suzuki
MARY POPPINS (1964) Supercali fragelistic expialidocious
SOUND OF MUSIC (1965) Sound of music medley
THE LITTLE MERMAID (1989) Part of your worild
STAR WARS (1977) The Throne Room
HAYAO MIYAZAKI (1986~2004)
Castle in the sky, Spirited Away, Kiki's delivery Service, Howl's moving castle, Princess Mononoke, My neighbor Totoro.
Venue : The Play Haus 声活小戏场
2-01, Pearl Shopping Gallery, Jalan Klang Lama, 58000 KL.
Ticket Price:
CHILDREN (4~12 years old) RM30
ADULT RM50
**FAMILY PACKAGE : Buy 2 adult tickets with 2 children tickets get 10% discount.
Ticketing Hotline : +6011-1682 9929
Business Hour : 10am~6pm
Online Booking : https://goo.gl/forms/IGgxYWkZGXhraHNT2