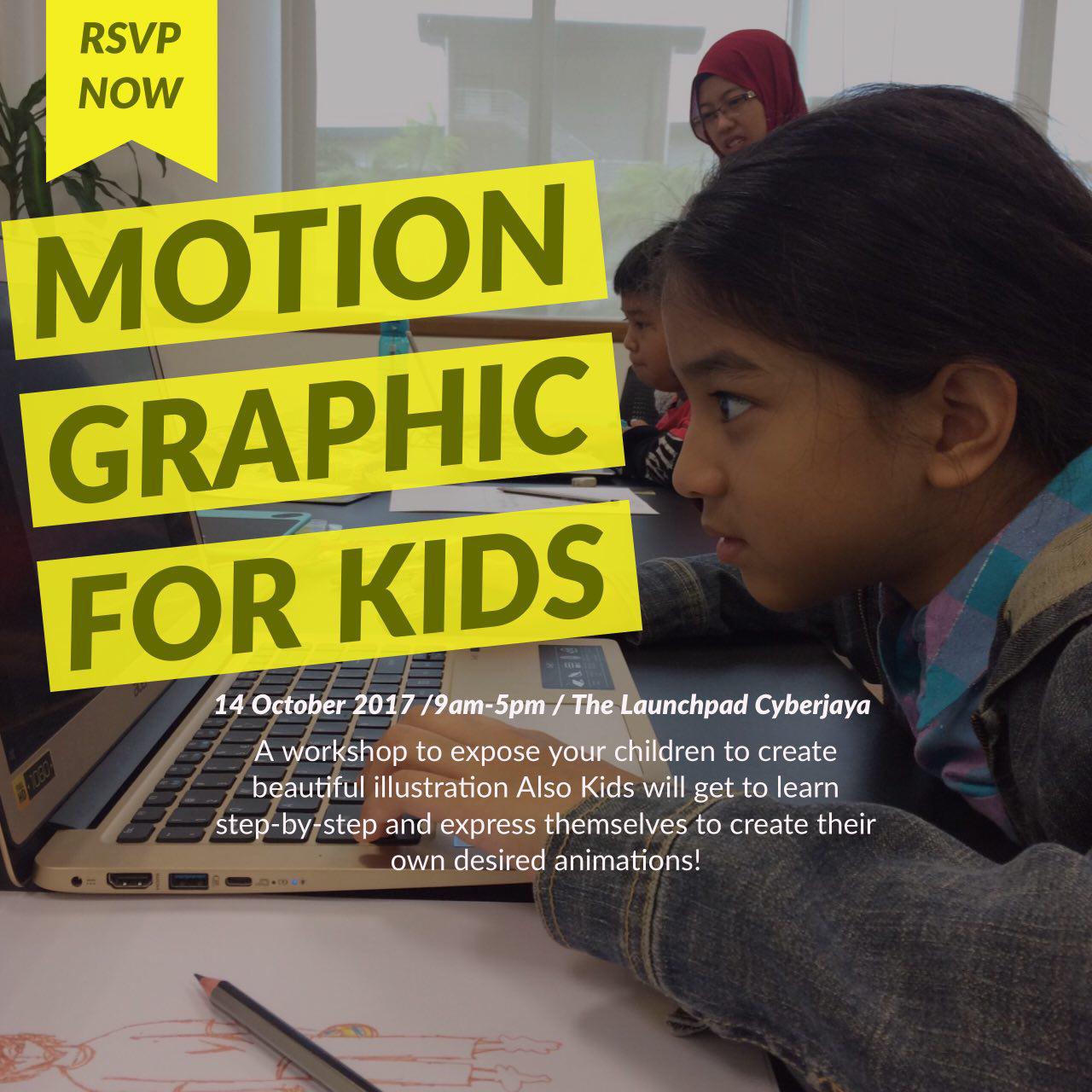 Motion Graphics Animation For Kids!
Multimedia for Kids: Creative Sandbox and Launchpad Academy presents Motion Graphics for Kids, a full day workshop to expose your children to the beautiful groove of motion graphics. Kids will get to learn step-by-step and express themselves to create their own desired animations!
Know the tools:
Get to know the basics of Adobe After Effects and how it works to make cool animation!
Character building:
Learn the easiest way to build characters, step-by-step – include bones, body and face expression!
Basic motion animation:
Learn the basic techniques in motion graphics such as opacity, position and scale and knowing path at the right time!
Trick and Treat!
Squash and stretch, overlapping that include expression of the motion. Bring the motion alive!
Beautify:
Learn to create the emotion by adding the beat or sound effect and make the move right on point!
Do it your style!
Implement all the parts and bring up your own desired style of character animation and motion graphics! This is the part kids get creative!
Show and tell:
Show their creative artwork and express themselves!
Age: 7-12 years old
Requirement: Bring your own laptop
Food, material & software will be provided
Only RM150 per pax (early bird)
Limited seats available.