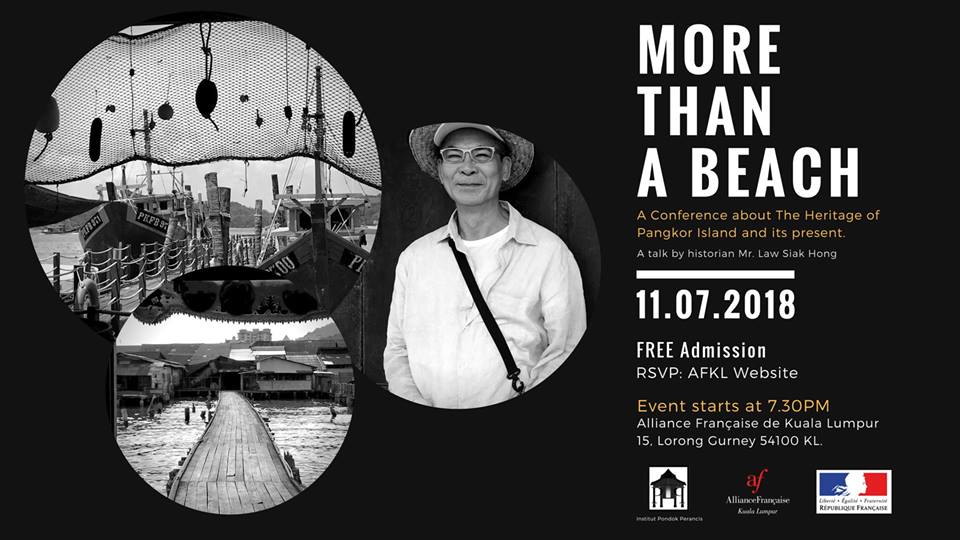 A conference by Historian Mr. Law Siak Hong about The Heritage of Pangkor Island and its present.
Topic
– Introduction to Perak Heritage Society
– Perak Heritage
– The Scope of Perak Heritage
– Pangkor Island: a beach resort and a living industrial heritage of fishing and island community and by strategic geography, a place of beauty and historical interest
Speaker/Historian: Mr. Law Siak Hong
Trained in Design and Architecture, Law Siak Hong began heritage and conservation work in Penang which led to the formation of PHS. In 2002, Hong started a personal project, and maintains the Papan Memorial to Sybil Kathigasu, in the tin-mining town of Papan, 14km south of Ipoh. A historian by default, Hong's grounding in buildings, and creative ventures resulted in greater awareness of the significance of cross-cultural exchange and research in heritage. As a founder-member of the PHS, Hong has given talks at internationally on subjects of industrial heritage, community cultural development and place making. His latest effort was an illustrated talk at the Pangkor Island Festival, Nov-Dec 2017.
11 July | 7.30PM
FREE Admission at AFKL
RSVP Link: https://bit.ly/2llyqhL
Hosted by
Institut Pondok Perancis
Organised by
Alliance Francaise de KL