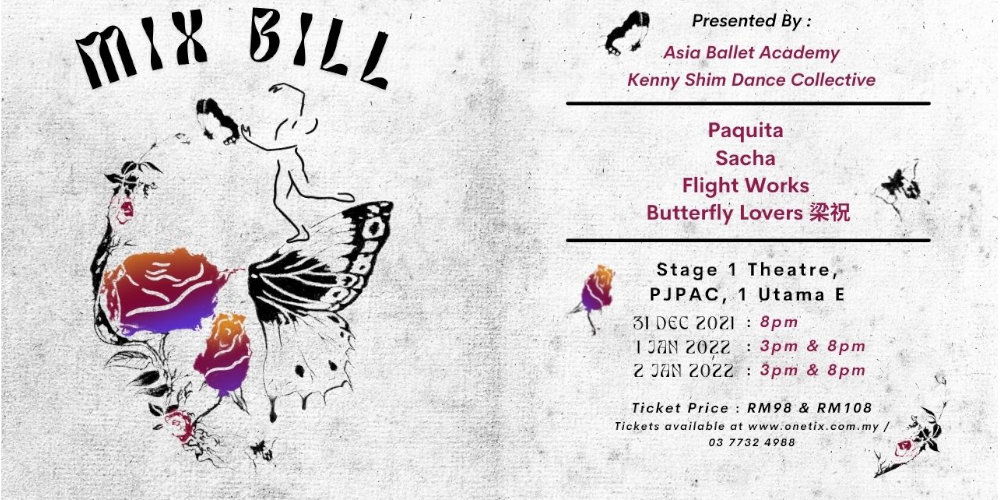 Mix Bill presented by Asia Ballet Academy and Kenny Shim Dance Collective (KSDC). Re-stage of Classical Ballet "PAQUITA", original choreography contemporary pieces "Sacha" & "Flightworks" by Kenny Shim and original choreography "Butterfly Lover" by Ivy Chung.
Performance presented this time is not only about rigours ballet technique but also new choreography enquiries creatively and emotionally!!
Get your tickets here: https://onetix.com.my/
Ticket price: RM108 and RM98
Mark your calendar 31st December 2021 to 2nd January 2022!
MKN SOP applies.