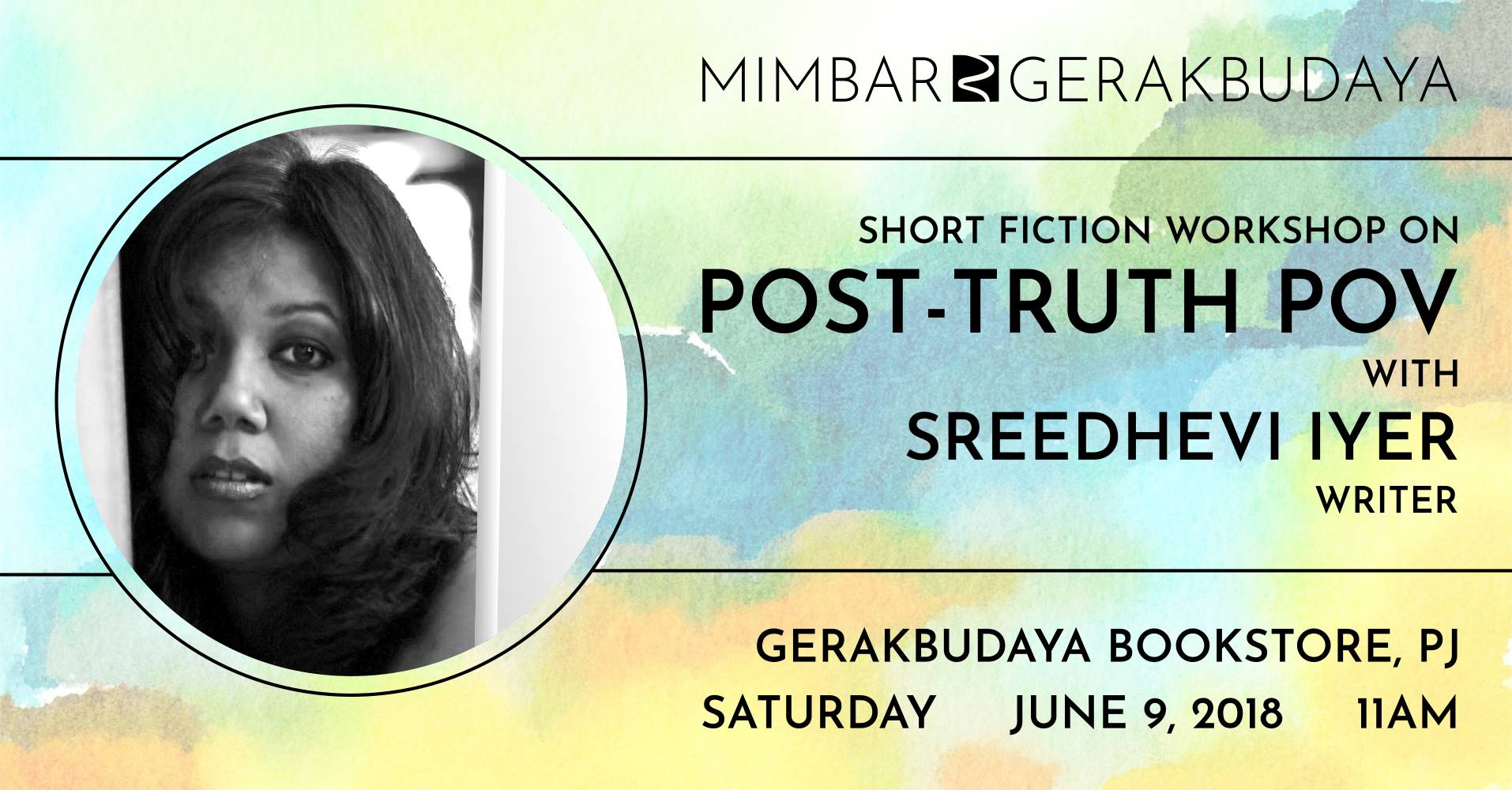 Discover the secrets of using different points-of-view in short fiction! We will unpack Ryūnosuke Akutagawa's 1922 short story 'In A Bamboo Grove' and do a writing exercise on switching POV.
SREEDHEVI IYER's 'Jungle Without Water and Other Stories' was shortlisted for the Penang Monthly Book Award in 2017. She's also been nominated for a Pushcart Prize. Her work has appeared in the US, UK, Malaysia, Australia, Hong Kong, Sweden and Sardinia, among others. She is of many things and many places. She teaches creative writing at RMIT in Melbourne.
—–
Mimbar is Malay for platform. MIMBAR GERAKBUDAYA is an informal platform for scholars, writers, artists, activists, and more to share their passion.
Entry and coffee/tea are by donation. For more information, please contact 03-79541355 or [email protected]
—–
GERAKBUDAYA — 'movement of cultures' — is a publisher, community hub, and bookstore of critical and alternative perspectives and hidden histories of Southeast Asia and the wider world.