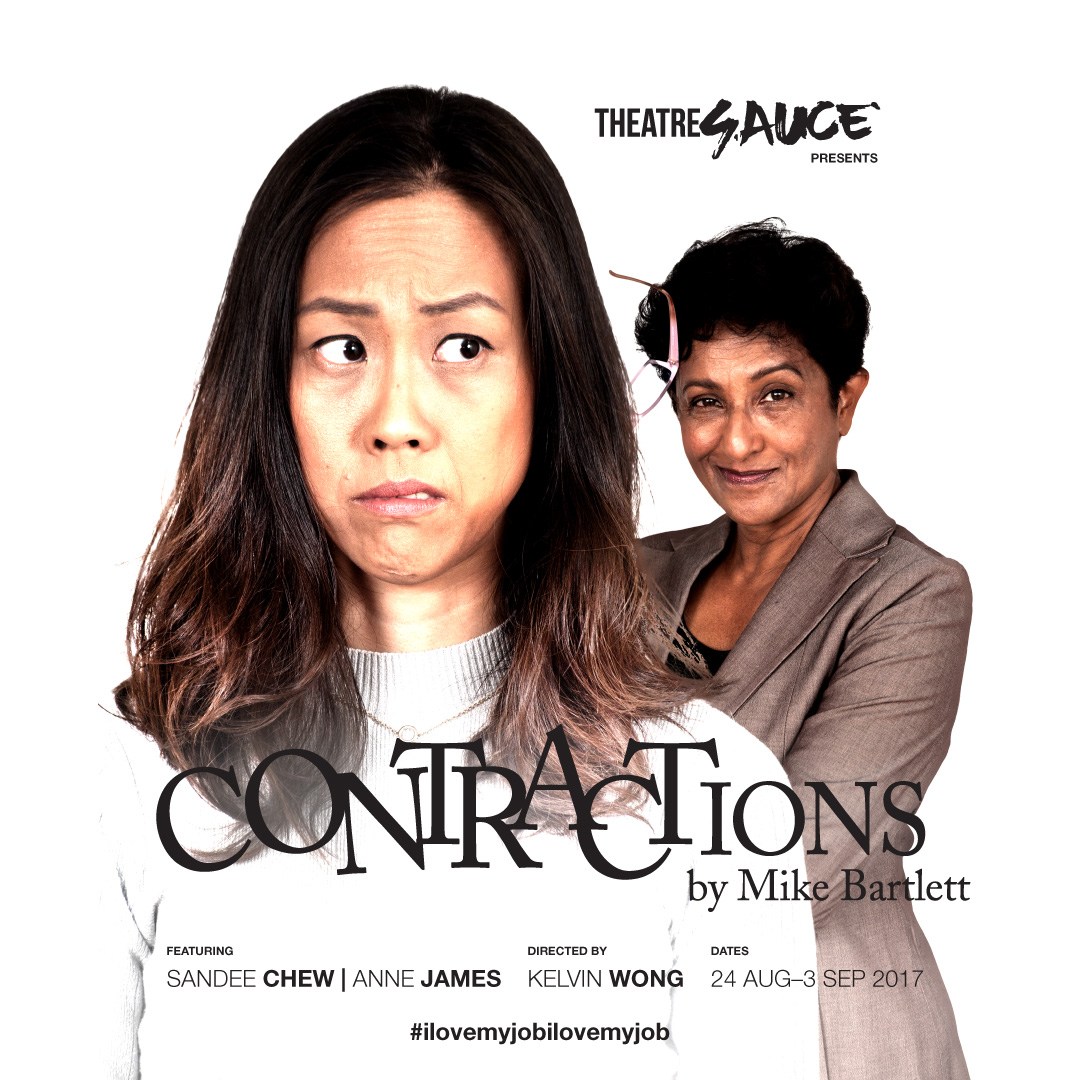 Emma is acing her new sales job. Then Darren, a colleague, comes into the picture. A romantic relationship ensues. Her manager asks her to a meeting. Emma learns she is in serious breach of company contract.
Times are hard – Emma needs to keep the job. But she also wants to keep Darren. As she tries to work her way around one ultimatum after another, Emma finds out a baby is on its way…
Set in a high-functioning dystopia, CONTRACTIONS is a dark and comedic exploration of challenging and breaking the system. Will Emma succeed? Or will ruthless office politics swallow her whole?
Malaysian premiere. CONTRACTIONS debuted in London's Royal Court Theatre in 2008. Written by Olivier-Award-winning Mike Bartlett. Featuring Sandee Chew and Anne James. Stage managed by Asher Au, assisted by Wyman Wai. Dramaturged and assistant-directed by Alex Chua. Directed by Kelvin Wong.
Presented by THEATRESAUCE
Artistic Director KELVIN WONG
Director KELVIN WONG
Writer MIKE BARTLETT
Stage Manager ASHER AU
Assistant Stage Manager WYMAN WAI
Cast SANDEE CHEW & ANNE JAMES
Date & Time
Thurs, August 24 – Sat, August 25 @ 8.30 pm; Sun, August 27 @ 3.00 pm
Wed, August 30 – Sat, September 2 @ 8.30 pm; Sat, September 2 – Sun, Sept 3 @ 3.00 pm
Venue Indicine, klpac
Tickets
RM52 (regular)
RM42 (concession/students/OKU/elderly/TAS card members)
EXCLUDES RM3 handling fee