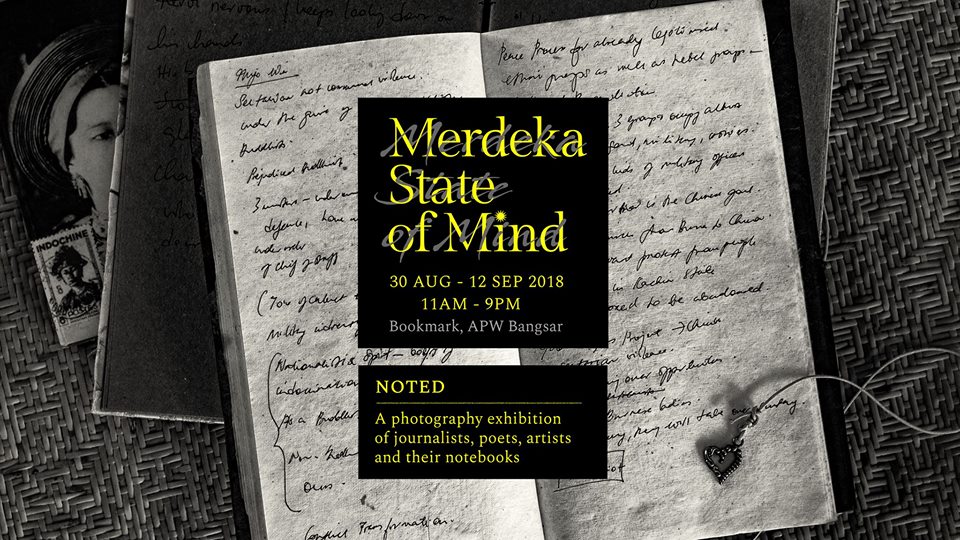 A photography exhibition of journalists, poets, artists and their notebooks. By photojournalist SC Shekar and writer Chen May Yee. Commissioned by and first shown at George Town Festival 2017.
Here are the 16 minds featured for this exhibition:
A. Samad Said, Anis Ibrahim, Anurendra Jegadeva, Nicholas Cheng, Dina Zaman, Kay Tat Ho, P.K. Katharason, Sharaad Kuttan, Leslie Lopez, R. Nadeswaran (Nades Raja), Poh Si Teng, Mahi Ramakrishnan, Mohd Azlan Mam, Jules Ong, Jahabar Sadiq and Zulkiflee Anwar Haque (Zunar).
Event Dates
Venue
Website