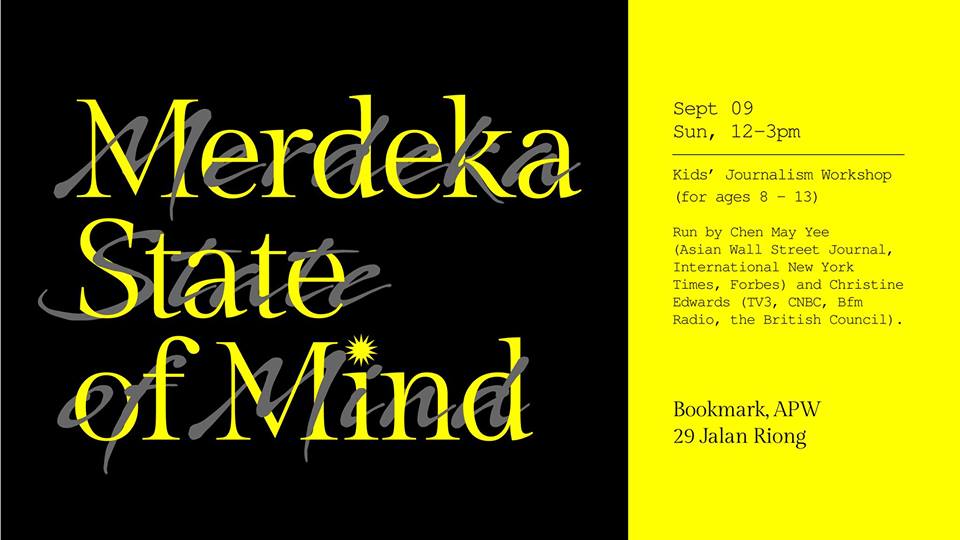 Kids' Journalism Workshop (for ages 8 – 13)
Have fun learning how to gather information, ask good questions, take notes, think critically, write clearly and produce a news story your grandma would be proud of.
Run by May Yee Chen (Asian Wall Street Journal, International New York Times, Forbes) and Christine Edwards (TV3, CNBC, Bfm Radio, the British Council).
Please call or WhatsApp +6012-4728289 to reserve a place.
Event Dates
Venue
Website