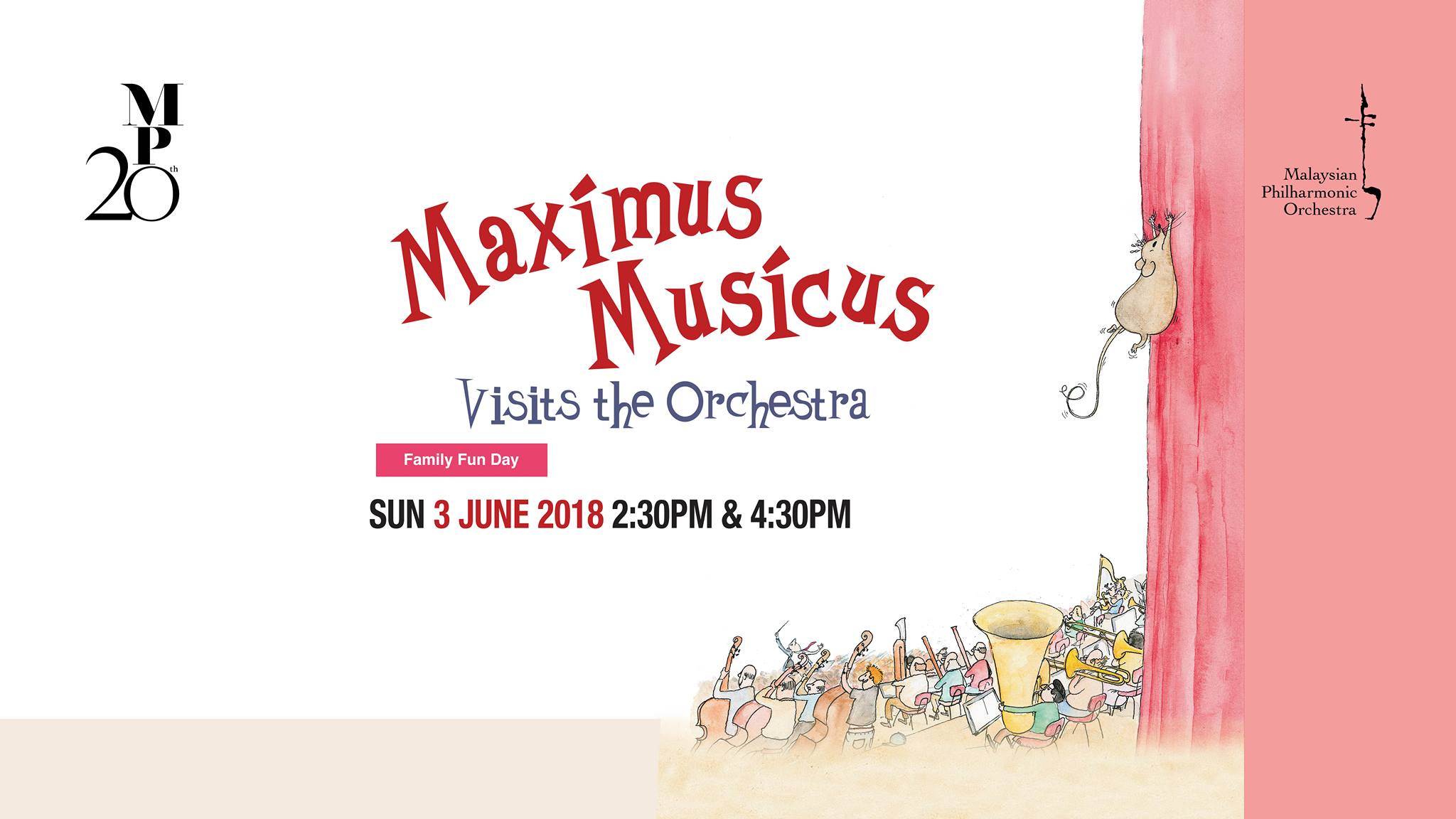 Maximus Musicus was only searching for a quiet cosy place to stay for the night, but Maxi's peace however is brought to a swift end the next morning – he has landed in a concert hall. The orchestra has just started to practice, and this is where Maxi's adventure of a lifetime begins. Maxi gets to know the instruments of the orchestra and listens to the rehearsals and experiences a wonderful concert with pieces by Ravel and Beethoven.
Malaysian Philharmonic Orchestra
Gene Chang, conductor
Yasmin Yusuff, narrator
MOZART Abduction from Seraglio
RAVEL Bolero
BEETHOVEN Symphony No. 5
STRAVINSKY Firebird: Infernal Dance
RAVEL Bolero
ROSSINI William Tell: Finale
OLAFSDOTTIR Maxi's Song
GREIG Peer Gynt Suite No. 1, Op.46: 1. Morning Mood
STRAUSS Radetzky March
Tickets: RM130 RM100 RM80 RM50
For Family Fun Day concerts, only children aged 4 and above are allowed in the concert hall, with paid admission.