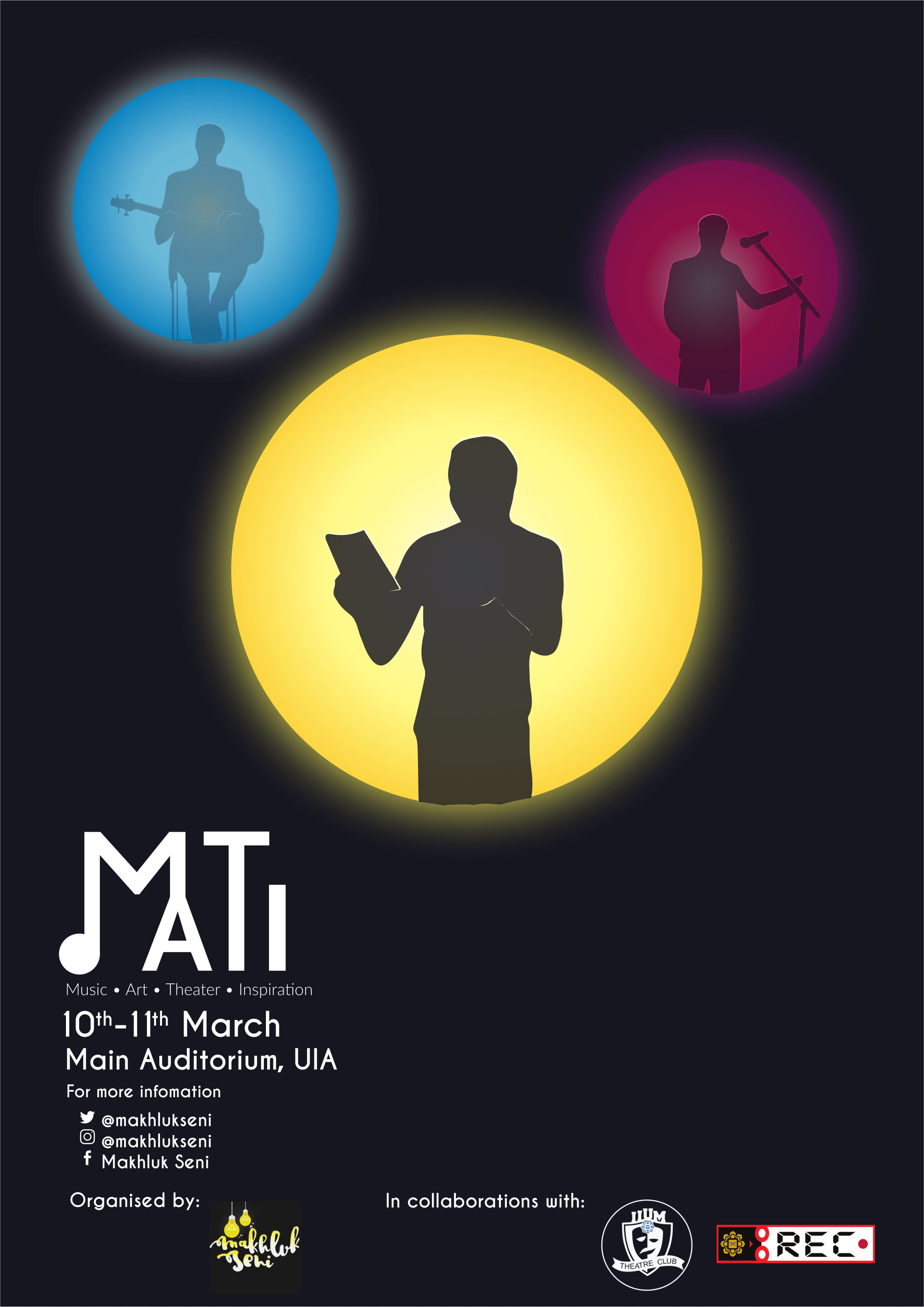 M.A.T.i is a two-day mini art festival. We have put together diverse forms of art into a two-day setting, as a sampler platter for both the artfully inclined and the artfully curious!
Listen to passionate people share their art forms in the workshops and talk during the Day Sessions. We have Poetry workshops, Writing circles, Crafts sessions, Story crafting games, poetry live recording session, RPG, a P. Ramlee tribute talk.
And in the evening, be in awe of the performances during the showcase, with a line up that includes Jamal Raslan, Pasca Sini, Haikal Hamdan, Ashikin M, , Dhabitah Zainal, Nana, Atilea Farrahnaz, Muzakir Xynll, Aiman Azri, Pavithrah Sambu, Maya and Sue, Kambre Pictures, and TESL Dance Troupe.
Poetry! Theater! Dance shows! Stand up comedy! Music! We're not kidding when we said a sampler platter for y'all to try!
We guarantee a deathly feel good time with us! More info in our FB Event Page: bit.ly/MATI2
Tickets can be bought online at bit.ly/MATI2TIX or you can contact us for more info: @makhlukseni at Instagram, Twitter, and Facebook