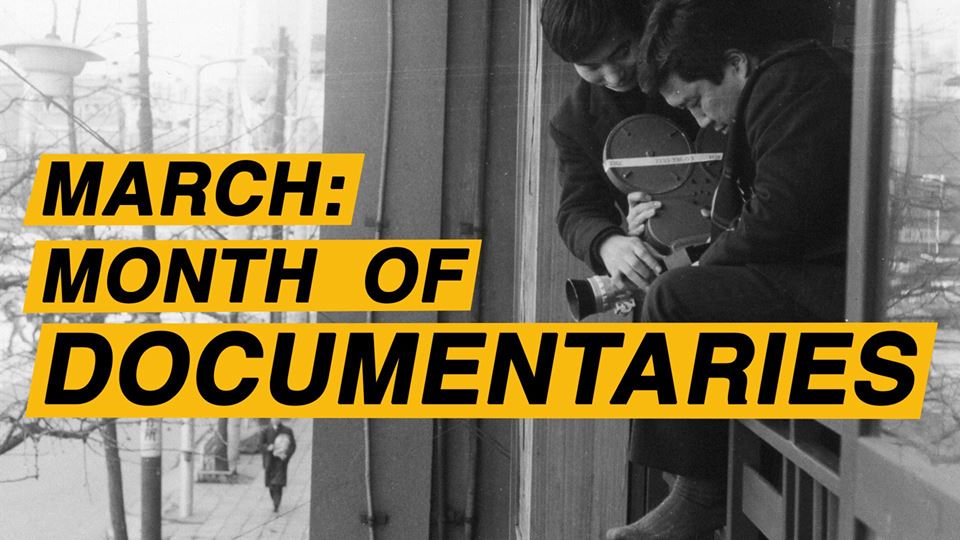 Documentary is the "creative treatment of actuality" declared Grierson in 1926. So began a century long debate about documentary, its definition, and the status of the actuality and the reality it proposes to represent. Take a camera, the real world, and the possible results are endless.
Join us for a month of documentary as we explore the world around us through the documentary lens. Working in languages from essay film to cinéma vérité to radical docufictions, the series highlights filmmakers as diverse as the muckraking Shohei Imamura, the lyrically poetic Chris Marker, and the larger-than-life Stakhanovite documentarian Wang Bing.
You have not seen these on History or National Geographic channels. These are the weird, wonderful, bizarre, and often unflinching stories, memoirs, essays, and portrayals of our world and the multitude of people who live in it.
Showtimes:
Monday-Thursday screenings at 8pm
Friday screenings at 8pm and 10pm
Saturday and Sunday screenings at 3pm, 5pm, and 8pm
Entry by a minimum donation of RM10 or purchase a Documentary Month Membership for only RM50 and enjoy all the Documentaries in March.
Contact: [email protected] or message us on our Facebook page.