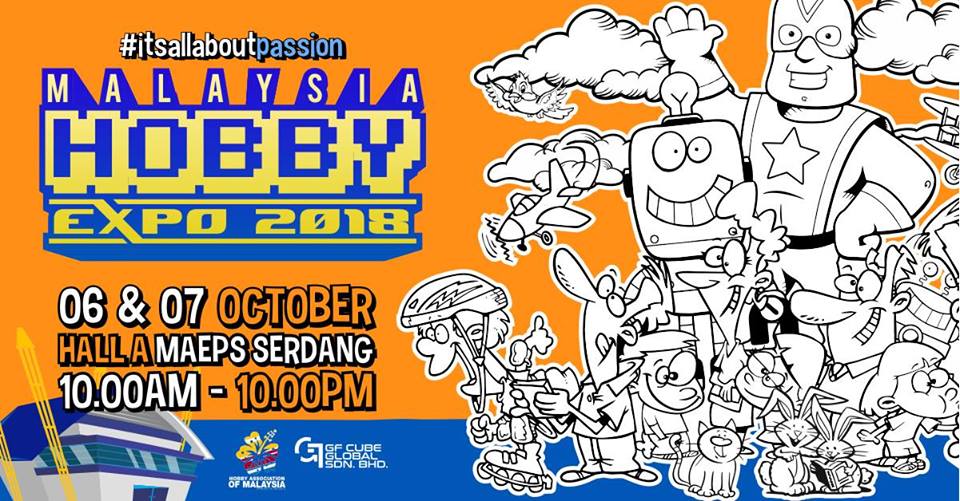 MALAYSIA HOBBY EXPO 2018 – 3RD EDITION
The heat's about to get beat with awesome and excitement indoor & outdoor activities!
This year's MHX2018 promises a cool and comfy experience for all! Join us this 6th & 7th October at Hall A MAEPS Serdang!
If you are interested to join as MHX2018 Exhibitor, please click this link: https://bit.ly/2NtC8T3
Entrance Ticket can be purchase WALK-IN on the event day:-
RM15.00 for Adults
RM3.00 for Kids
FREE ENTRANCE FOR:-
– Disabled Person
– Gold Citizens (Require MyKad)
– Kids under 10 years old (Require MyKid)
Meanwhile, please do not hesitate to contact us directly should any further inquiry or clarification be required.
MHX2017 SECRETARIAT
Persatuan Hobi Malaysia
MALAYSIA HOBBY EXPO Secretariat
GF CUBE GLOBAL SDN BHD
(1179510-H)
Email:
[email protected]
Event Dates
Venue
Website
Tickets Link