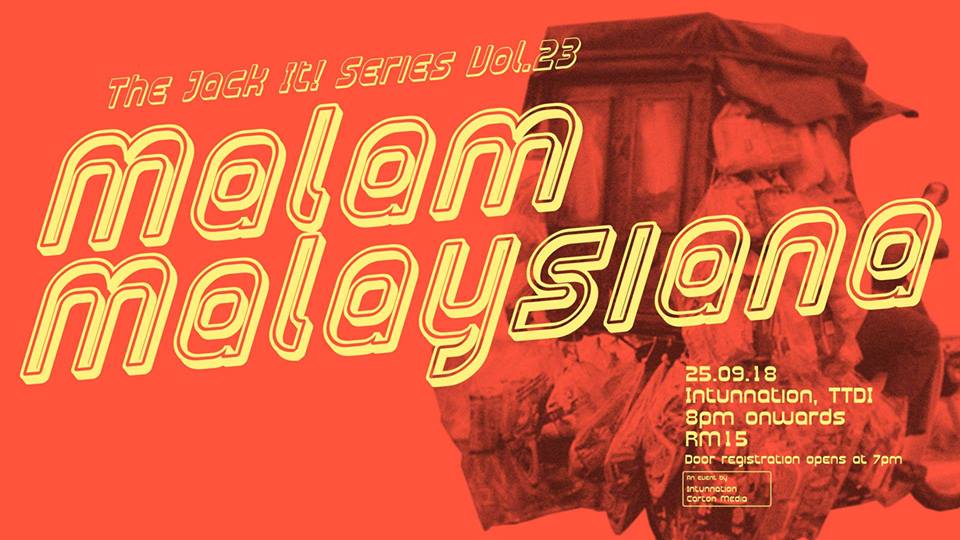 Malam Malaysiana –
It's September and we are partying for none other than the motherland!
Malam Malaysiana celebrates her grace, her unity and most of all her people.
Come around in your best malaysiana gear and spirit for a night of music, poetry, laughter and love. Open mics run as usual so come early to secure a spot to perform for or about the tanah air!
[ THE JACK IT! SERIES ] The Jack it! Series is an open mic for the ruthless, for the passionate, for the overdriven performers looking for a fix of the stage. It is also for the lepak crowd whose love is to celebrate ruthless, passionate, overdriven performers. Every show is a celebration at Jack It and every show is a lepak session and we 
#LepakHard
!
In the usual spirit of Jacking It, we encourage performers to bring their art and register at the door for open mic slots. Each open mic performer gets 5-7 minutes on stage so please be sure to be mindful of your time. Don't forget to come early too – registration opens at 7pm
Event Dates
Venue
Website