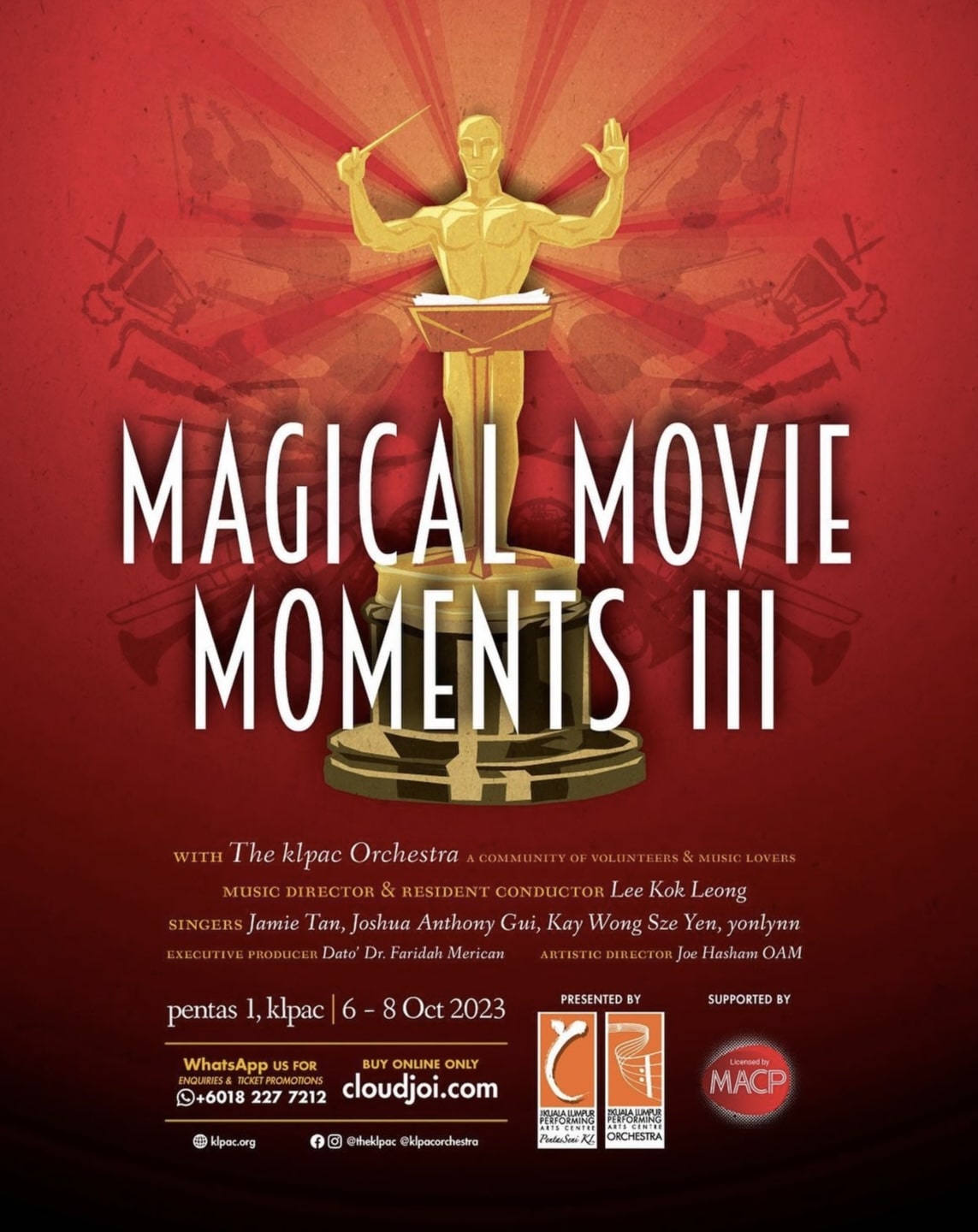 Long after the credit roll ends and the film has finished screening in the cinemas, it is the music that continues to play in your head and have you humming along.
Now film lovers will get to relive those magical cinematic moments.
After another four long years, Magical Movie Moments returns for its third outing. The klpac Orchestra, under the baton of Music Director and Resident Conductor Lee Kok Leong, will be bringing you some of the best-known tunes from the biggest blockbuster movies to musical films as well as well-loved animation movies that have won the hearts of children and adults alike all over the world. This family-friendly concert programme will be a truly spectacular and enjoyable musical journey.
The klpac Orchestra is a community orchestra made possible by a group of volunteers. As part of its fundraising efforts, please consider purchasing the RM100 Patron of The Arts tickets to help the orchestra maintain, replace and upkeep its percussion instruments and equipment.
6 – 8 Oct 2023
Venue: Pentas 1, klpac
Patron of the Arts: RM 100
Cat 1: RM 80 | Cat 2: RM 60
Educator & Student*: RM 60 | RM 50
Promo: Special offer for Eslite Malaysia Members, Tiffin at The Yard & Yamatatsu customers.
Buy Tix: http://bit.ly/magicalmoviemomentsiii