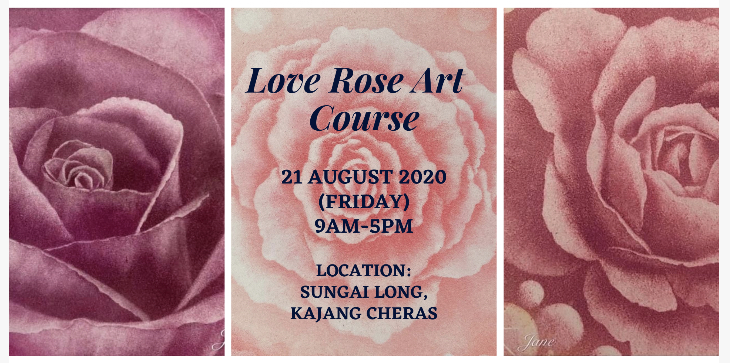 In this course, you will learn the unique skills and all types of petals in one lesson to complete 2 artworks.
Student who has skillful in pastel basic painting is recommended.
After complete this course, the student will be awarded certificate by Ikuko Matsushita ,Japan. The student can
• Teach easy & fun Rose Art in the workshop.
• Teach Love Rose Art Course.
• Exhibit and sell your art works.
For further enquiries, please contact:
WhatsApp: https://JaneGoh.wasap.my
在一天的课程里,学习如何画出各种花瓣及两幅画。
适合有粉彩经验的人。完成课程之后,来自日本的松下郁子老师将会将颁发证书,还可:
• 开办简单粉彩玫瑰体验班
• 开办粉彩玫瑰师资课程
• 售卖或展示作品
欢迎有兴趣者私讯询问课程详情。
https://JaneGoh.wasap.my