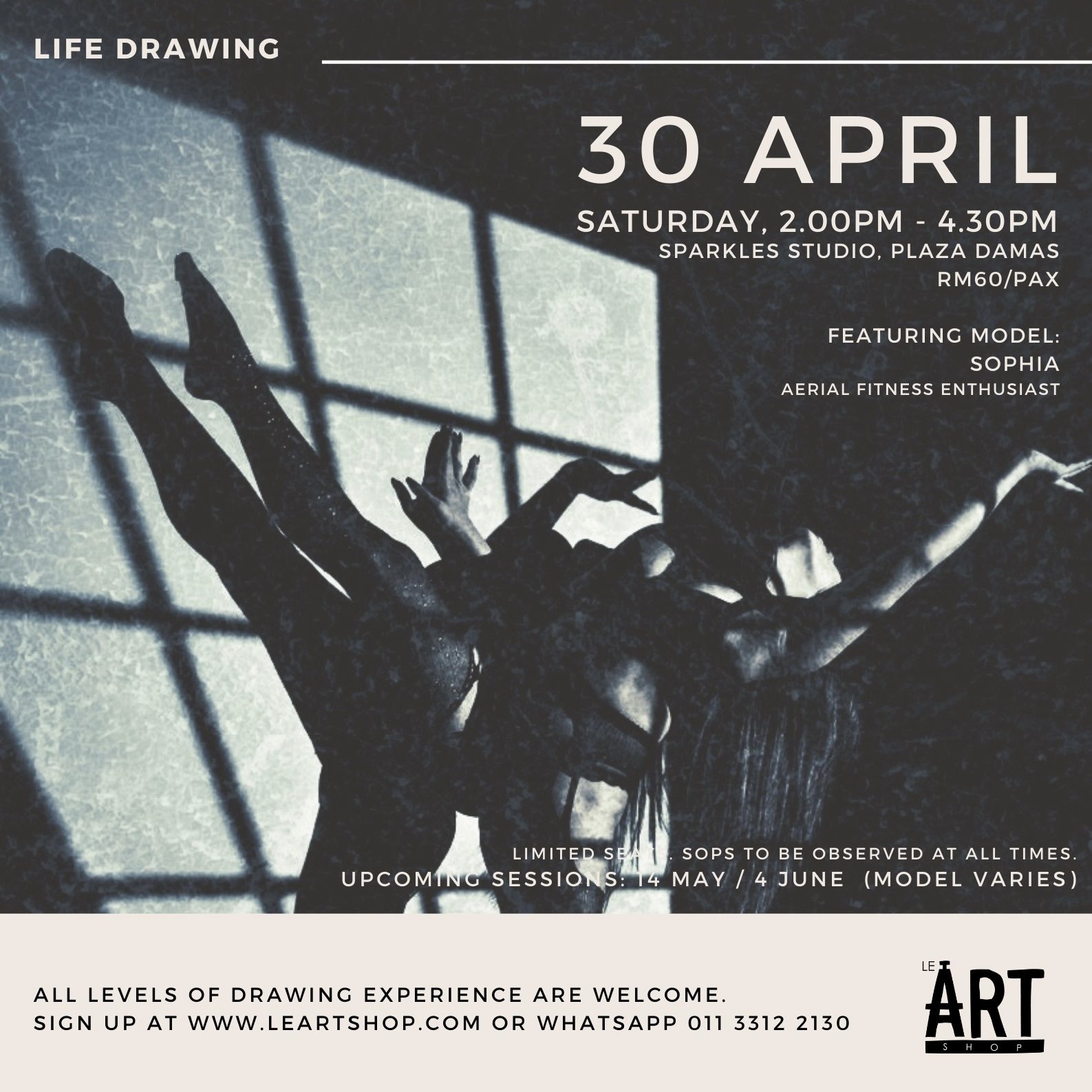 Welcome to the first installation of a series of live figurative drawing sessions, organised by Le Art Shop. These sessions are suitable for all levels of drawing experience. Allow yourself the time off to draw & paint!
There will be themed and unthemed sessions (art models will be clothed unless specified), in a very relaxed setting.
Date: 30 April 2022 (Saturday)
Time: 2.00pm – 4.30pm
Venue: Sparkles Studio | C3-1, 3rd Floor, Block C, Plaza Damas, No. 60, Jalan Sri Hartamas 1, 50480, Kuala Lumpur.
Model: Sophia
Sophia is an aerial fitness enthusiast, exotic performer and freelance model. She is passionate for all arts whether it's on a canvas or embodies movements. Her way of expressing raw emotions is through the art of dance.
……………………..
WHAT TO BRING & WHAT DO WE PROVIDE:
Chairs, tables, easels, bean bags (limited), drawing boards. You are encouraged to bring your own drawing/painting materials. Basic materials like pencils, charcoals, pastels & papers are available for your use at the studio with a minimum donation of RM5.
For Covid and other information, please refer to the ticket link: bit.ly/lifedrawing_sophia
Kindly make sure that you have also read our code of etiquette here before joining the session: bit.ly/las_codeofetiquette
Any further questions or inquiries, you may WhatsApp us at 011-33122130.
Thank you.