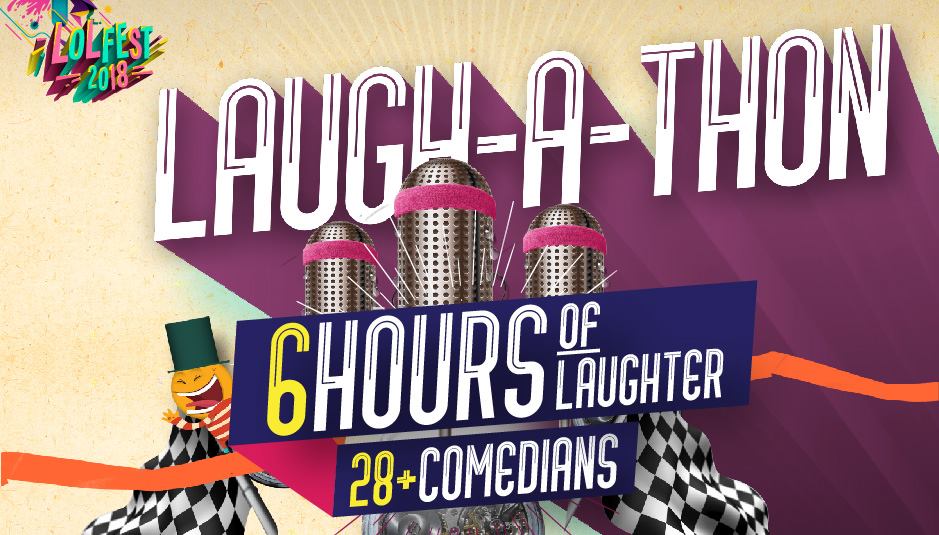 Laugh-a-thon: 6 hours of comedy – Is this the longest live stand-up comedy show ever?
In Malaysia at least, it is!
For the third time running, Laugh-a-thon will feature some amazing international and local comedy talents in a one-of-a-kind 6 hour special with dozens of laugh out loud performances.
This show promises to take audiences on an entirely different spectrum of the stand-up comedy experience. And yes, we've had people that stayed and laughed for 6 hrs saying it's their best workout ever!
Here's how it works:
Laugh-a-thon is partitioned into 3 sessions. You may buy a ticket for one session only, or for two sessions or for all three sessions. Prepare to
be acquainted with the terms 'fits of laughter' and 'being left in stitches, or a real test of "laughter endurance."
Showtimes:
#Show 1 : 20th October 2018 @ 4:00 PM
#Show 2 : 20th October 2018 @ 6:00 PM
#Show 3 : 20th October 2018 @ 8:00 PM
AGE LIMIT: Strictly for 18 years old and above.
LANGUAGE: English
ATTIRE: Smart Casual
Event Dates
Venue
Website
Tickets Link