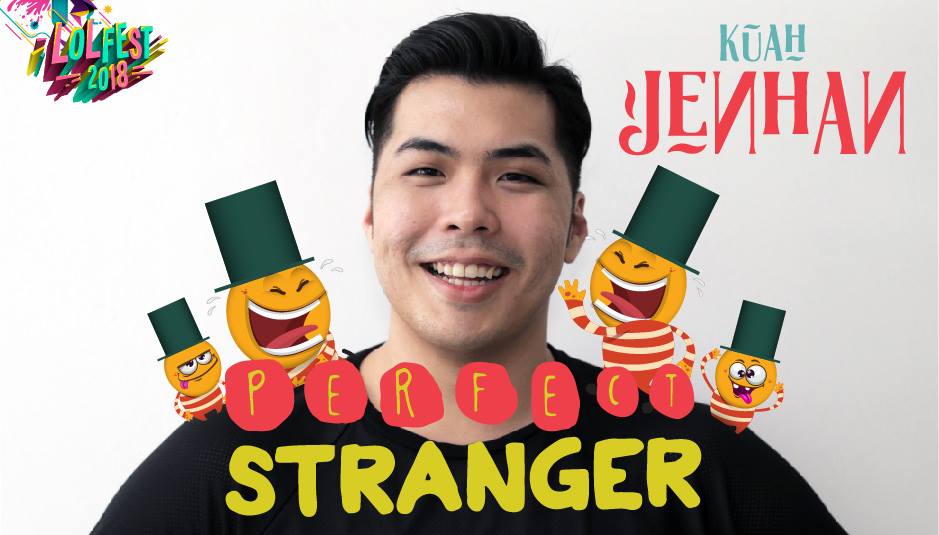 A show that is close to his heart, Kuah Jenhan brings 'Perfect Strangers' back to Malaysia after touring the show in Australia.
The Australian media referred comedy star Kuah Jenhan as "hirarious", in a bizarre brain snap of not-so-casual racism.
A show born from an impulse trip to Uzbekistan, Jenhan's got a truly hirarious, wry and sophisticated discussion to share with you about race, privilege, switching your perspective,
and some hot tips on Central Asia's currency black markets.
One of Malaysia's brightest comedy talents, Kuah Jenhan is a regular feature on local radio, TV and film, featured on Comedy Central Asia,
opened for comedy legend Eddie Izzard and has been part of Melbourne International Comedy Festival for four years in a row.
"Perfect Stranger is a cracker of a show!" ⭐⭐⭐⭐- Herald Sun
"Jenhan is quite the engaging storyteller…you'll leave with a soft spot for this modestly-spoken comedian." – Chortle
Showtimes:
#Show 1 : 12th October 2018 @ 8:00 PM
Venue: Jenerator, KL City Walk.
AGE LIMIT: Strictly for 18 years old and above.
LANGUAGE: English
ATTIRE: Smart Casual
Event Dates
Venue
Website
Tickets Link