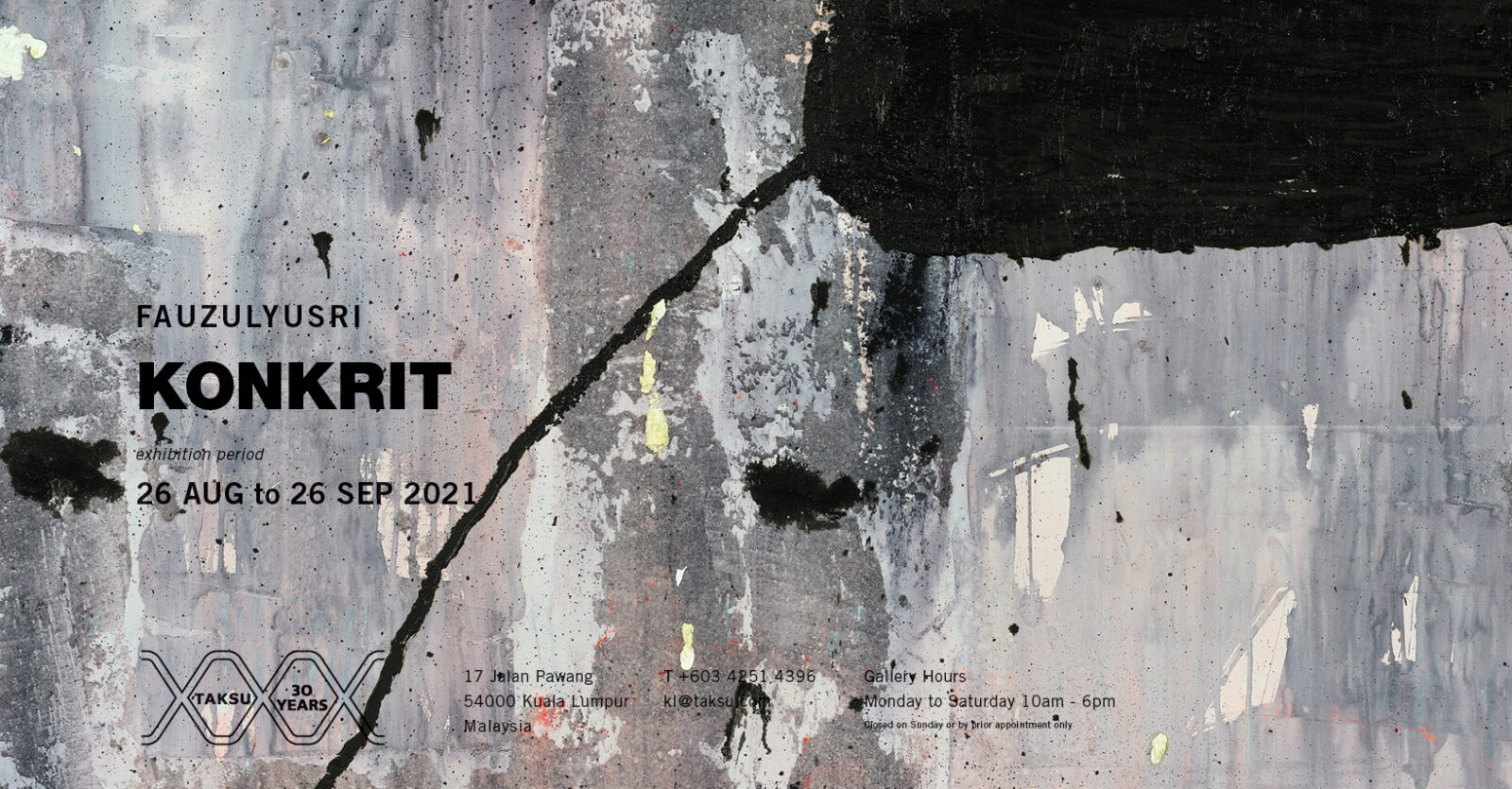 TAKSU brings you "KONKRIT", the 13th solo exhibition by Malaysian contemporary artist, Fauzulyusri. This latest series marks his illustrious art career which has spanned for more than two decades. In this series, the artworks revolved around the unification of urban and nature – the right portion of the mixture and a sense of space and colours.
https://www.facebook.com/TAKSU.Galleries/posts/3081007888852554
KONKRIT is a series about the wall of the urbanist. As Fauzul said, "Some of us need self-assurance, some love to play with narrative and some need systemic plans." Born and raised in Kedah, a northern state in Malaysia, he often gets inspired with nature and combining with his life in the city, thus this series evolved.