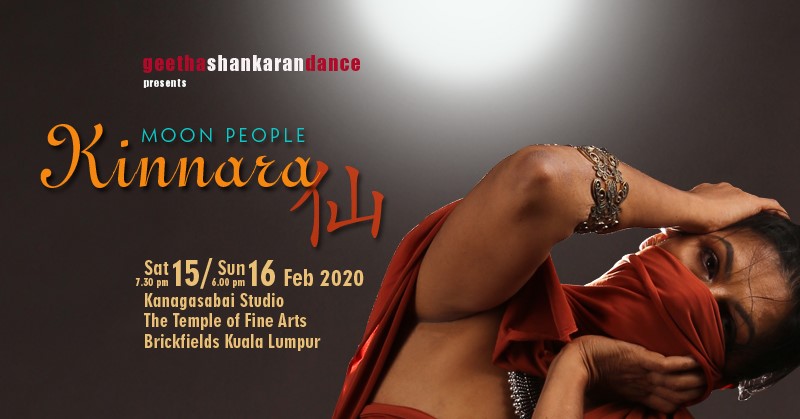 Geetha Shankaran-Lam brings together a circle of friends, musicians and dancers, to celebrate the power of the moon and its influence on poets, romantics and lunatics. A circle of communion that reveals the diverse light that shines upon the imagination to release energies of healing and understanding.
Featuring ADEL Lina, PRAKASH Kandasamy, SANDHYA Manoj, JYOTSNA Nithyanandan, HARSHINI Sukumaran, BHUMA Manoharan, KALPANA Paranjothy, MUTHURAMAN Ganesan, HARIRAAM Tingyuan Lam, ARUNAGIRI Szeyuan Lam, and Lam Ghooi KET.
Happening @ Kanagasabai Studio – The Temple of Fine Arts.
Semi-formal air conditioned setting with seats on tiers and spaces on lazy mats.
Sat 15 Feb 2020 @ 7.30 pm
Sun 16 Feb 2020 @ 6.00 pm
Invitations at RM40 / RM50 / RM70
To book, Whatsapp Name, Event Day, and Number of invites to +6017-6266725