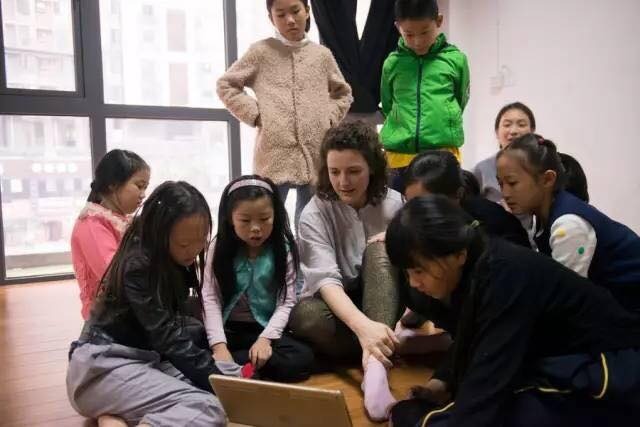 兒童戲劇工作坊
導師: Hester Welch(英國)
從英國來的戲劇老師帶領孩子們做戲劇遊戲與故事創作。
通過不同的戲劇遊戲與練習,讓孩子們建立信心,學習表達自己並結交新朋友。工作坊將帶領孩子集體創作自己的故事,並於結束當天呈獻一個小小的演出,家長可以帶朋友前來觀賞演出。
Hester老師畢業自倫敦大學史密斯學員劇場藝術系。曾經在成都自由戲劇擔任半年的專業兒童戲劇導師,同時也是著名劇場導演David Glass的助理導演。
招生對象:
7-10歲孩子;可以以英語溝通
招生人數:
15人
課程時間:
14th July 2018 ,10am-4pm
15th July 2018 , 10am-4:30pm
課程收費:
馬幣250(含午餐)
地點:
Now Theatre鬧劇場
B1-28-1, Midfields Square West, Jalan 11/108C,
Taman Sungai Besi, 57100 Kuala Lumpur
課程內容:
週六
10am – 12.30pm 戲劇與團體遊戲
12.30 – 1.30pm 午餐
1.30pm – 4pm 戲劇遊戲、信心建立、溝通技巧
週日:
10am – 12.30pm 集體故事創作
12.30pm – 1.30pm 午餐
1.30pm – 4pm 排練
4pm – 4.15pm 親子分享
4.15pm – 4.30pm 演出
報名與詢問:
019-2151890
---
Led by Hester Welch
Who?
7-10 year olds kids, all need to have good spoken English. Maximum 15 children.
What?
Using drama games and exercises, the children will make new friends, build confidence and learn how to make their own short stories together. At the end of the weekend they will share these stories with family and friends.
When?
14th July 2018 ,10am-4pm
15th July 2018 , 10am-4:30pm
Where?
Now Theatre鬧劇場
B1-28-1, Midfields Square West, Jalan 11/108C,
Taman Sungai Besi, 57100 Kuala Lumpur
Sign up & enquiry:
019-2151890
Saturday Schedule:
10am – 12.30pm Workshop in drama and team building
12.30 – 1.30pm Lunch break
1.30pm – 4pm Workshop in drama, confidence and communication skills
Sunday Schedule:
10am – 12.30pm Workshop in devising theatre
12.30pm – 1.30pm Lunch break
1.30pm – 4pm Rehearse devised material
4pm – 4.15pm Prepare for informal sharing with family
4.15pm – 4.30pm Share material with family
Hester holds a BA(hons) in Theatre and Performance at Goldsmiths, University of London, UK. Here her training focused on Theatre Making and Applied Theatre.
As an Artistic Associate with the David Glass Ensemble, Hester has directed the first ever immersive performance for children in the South West of China, The Forest (Marphy's Play House, Chengdu). She has also trained adults and children from across China in drama and creativity. Hester has been Assistant Director with the Ensemble on A DEvine Comedy (Soho Theatre, London), City of Darkness (PSBK, Yogyakarta & Hong Kong), The Brides (Teatro Dei Rozzi, Siena) and Mortgage (Theatre Delicatessen, London & The Bike Shed, Exeter). In her next venture she will be continuing to work with the company on the AB Project, an international social art project.
In addition to this, Hester is an Associate Artist at Omnibus Theatre. Here she has directed and devised performances including Colour and The Dream. Colour is an interactive sensory performance aiding language development in pre-school age children. This production toured to children's centres and libraries in South London engaging new audiences who had never seen theatre before.
Hester's other work ranges from making ensemble spectacles for festivals (Bee Conscious, LeeFest, The Stretch) to teaching in care homes, community centres, schools and homeless shelters.