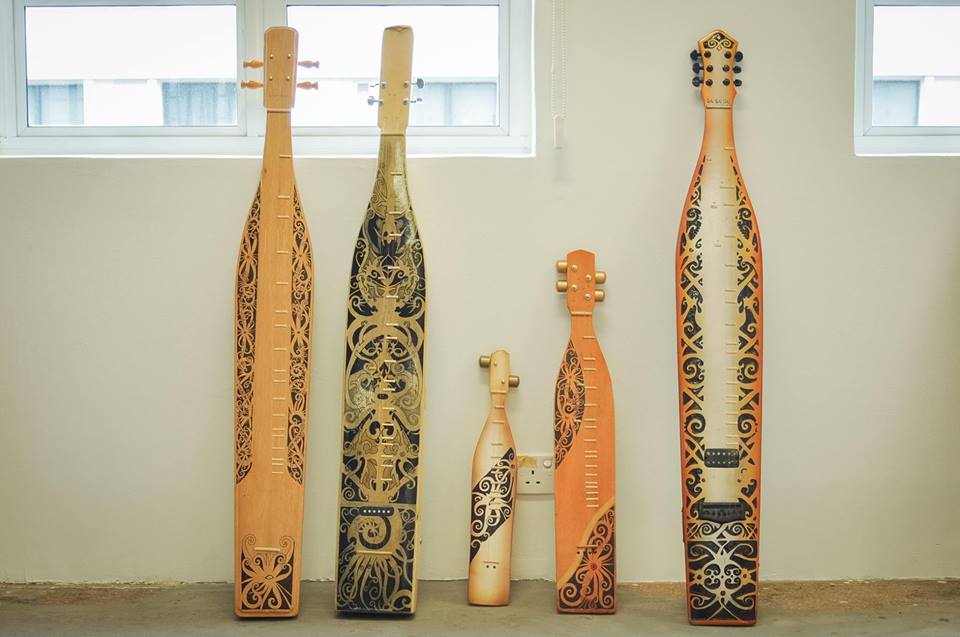 The performance is based on the Sape instrument under the theme "The Evolution of Sape Music" and is divided into three segments–authentic, new compositions and world music.
Sape is a lute-like instrument with traditions rooted in the Kenyah and Kayan communities of Sarawak and Kalimantan, Borneo.
It is carved out from a single bole of wood, and was made out of Adau wood, which in the olden days was believed to have magical properties in both sound and healing functions.
Originally, Sape was played for ritual ceremonies in the long house.
However, the changing of times resulted in this instrument being used for entertainment and social activities, for example accompanying Borneo Island's traditional dances like Ngajat and Datun Julud.
Its music has also been made varied according to specific festivities like weddings, birthdays and harvest festival, and passed on to generations.
Sape receives attention from traditional music fans due to the instrument's calm and infatuating melody.
In fact, the innovation of electric Sape has attracted the new generations to play this instrument.
This one-and-a-half hour performance will present Sape Music in Solo, Duo, Trio and Group formats accompanied by traditional Orang Ulu music & dance.
There will be appearances by a few guest artists including Alena Murang, Bob AF, Ilu Leto and Persatuan Anak Sarawak, Kuala Lumpur.
Event Dates
Venue
Website